The Digital Signage image module can only show links to public images. You can upload your images to Google Drive or DropBox to accomplish this, but Faithlife gives you a way to do this as well. Here's a free Faithlife way to get an image URL.
1. Go to the Files section on your presentation group.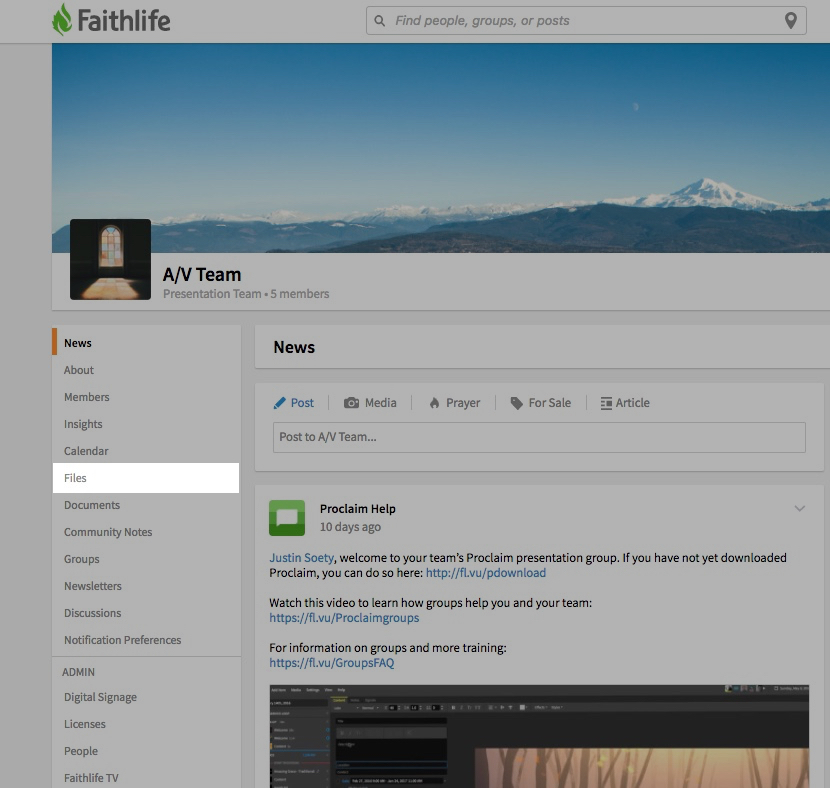 2. Upload the image you want. You will have to refresh after the upload completes to reload the processed image.
3. Click the bottom icon in the lower right of the image to view the image details.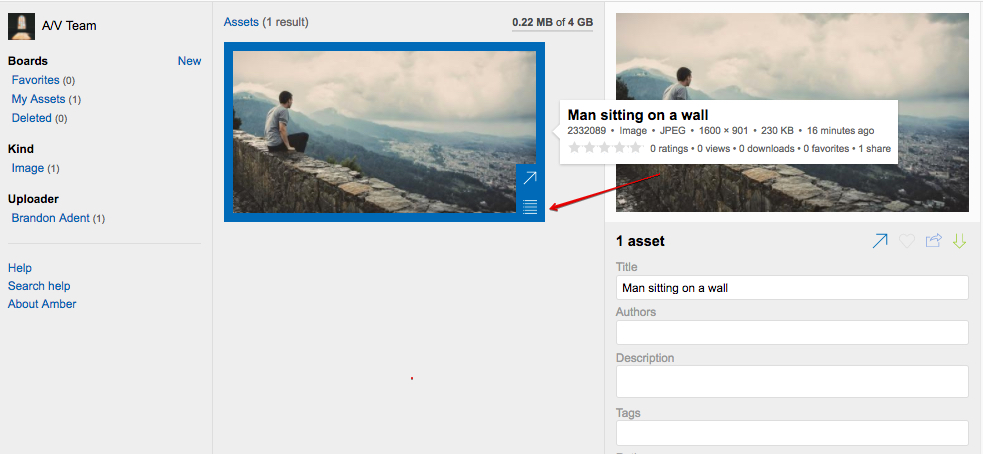 4. Click the link icon next to the original format to get a public link to your image.
5. Add the link to an image module in the Sign Feed settings.
Note: Image links must start with https://