Proclaim Digital Signage gives you a way to communicate with your congregation as they enter your building. For even more customization, enable the information frame in your sign feed settings.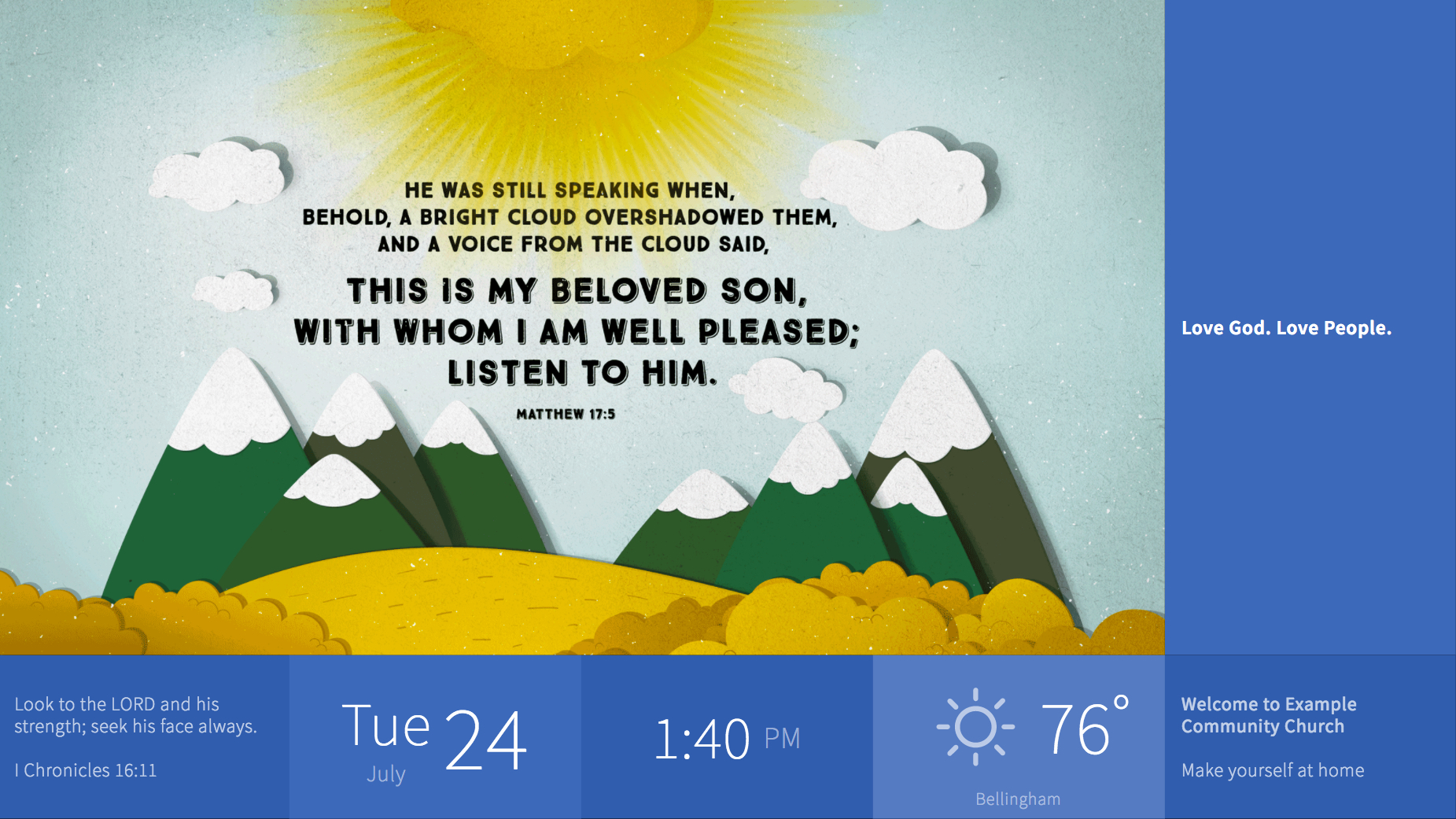 Write a welcoming message to your church and visitors in the sidebar, or use a text module to put your message wherever you want. Use the text editor to add headers, bold, and italics to really make your it pop.
Show the time and day with clock and current date modules.
Set the location in Proclaim to show the local weather on your sign feed. You'll see the same weather as Bellingham, Washington until you change it.
To show an image in one of the modules, enter a public link to an image on the web. You can use Google Drive or DropBox, but there's a free way to do this in Faithlife as well.
Note: An image picker is planned for a future release.