Once you've created your sign feed, use Faithlife to manage the appearance of your feed.
To get started, go to your presentation group and find the Digital Signage link on the left.
You'll need to be an administrator to see this option. If you're not and would like to be, talk to your presentation group administrator.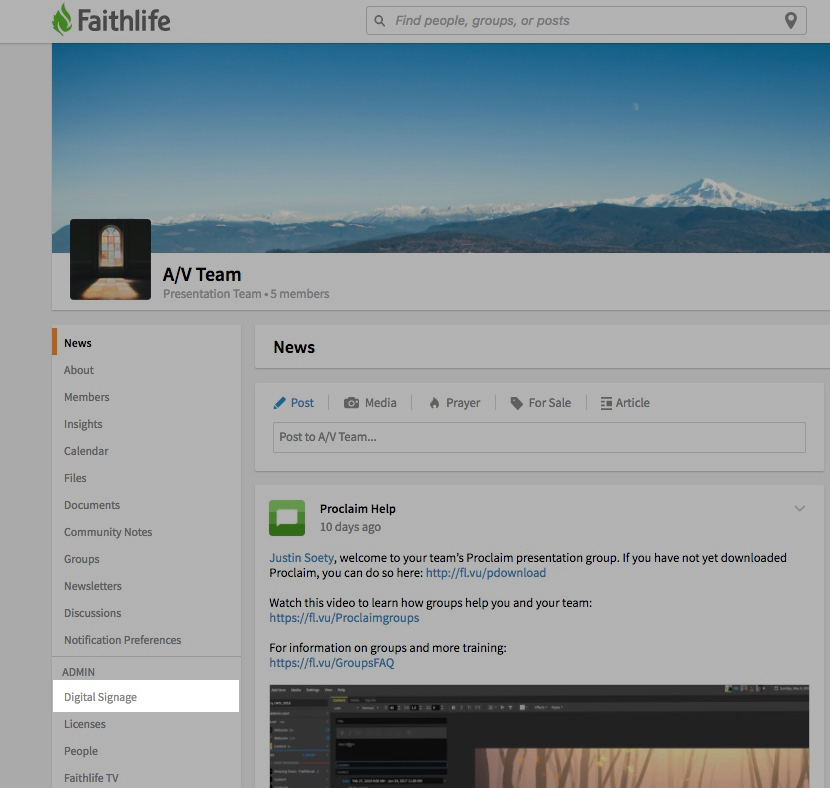 Click Digital Signage to see a list of your sign feeds, then click on the sign feed you want to manage. This will take you to the sign feed settings page.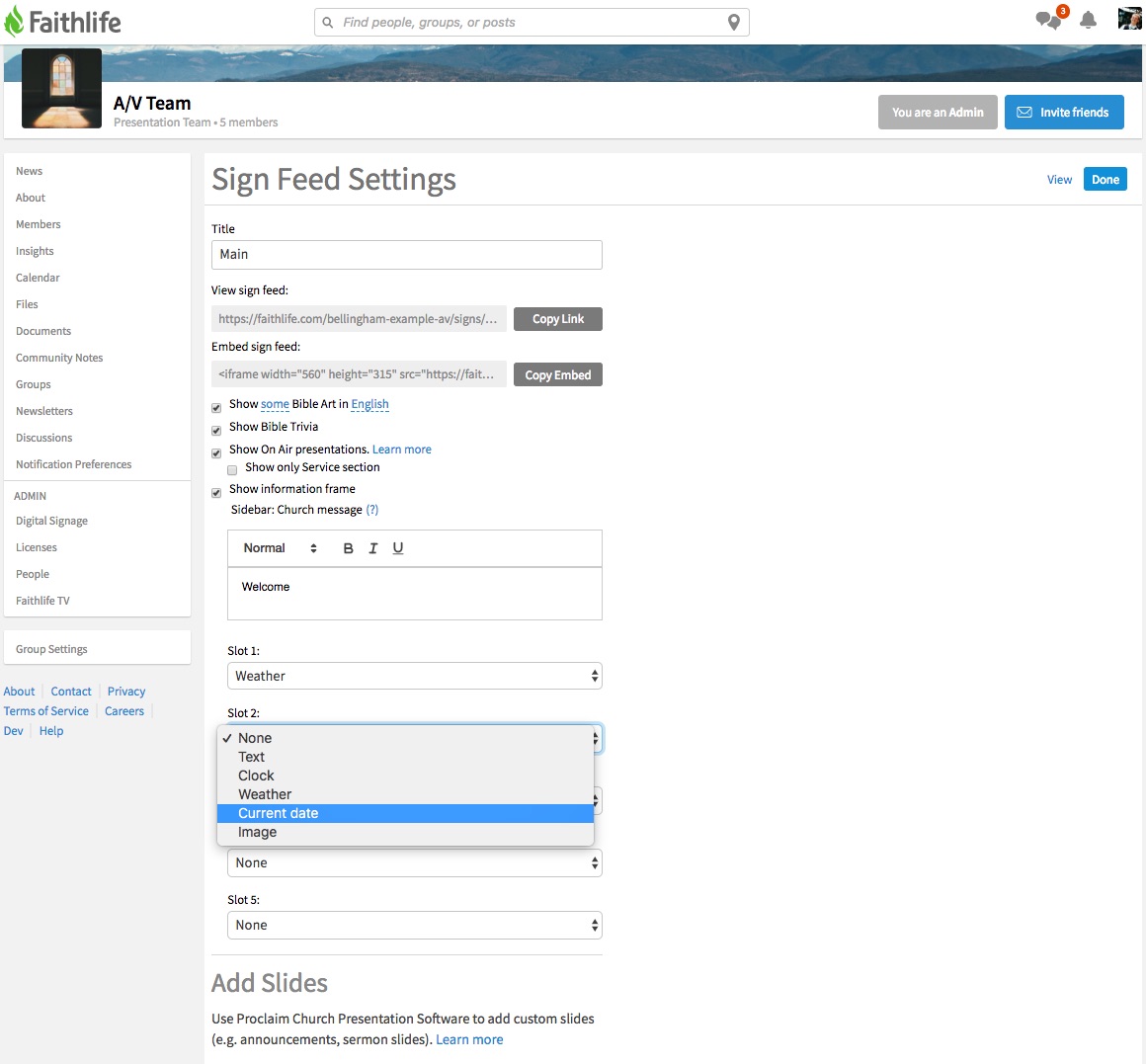 You'll see options for Bible verse art, professionally designed by the team at Faithlife, and Bible Trivia to give your congregation a way to test their Bible knowledge while they're walking through your building. If you use Proclaim for your church presentations, you can show the service section in your feed when On Air so people stepping out for a moment won't have to miss anything.
Enable the information pane to further customize your feed's appearance.
And, you can create custom slides using Proclaim to show announcements, videos, and Bible verses, then set the expiration date on your items so you don't show out-of-date information.