To share your setlist from Proclaim, click Share > Setlist.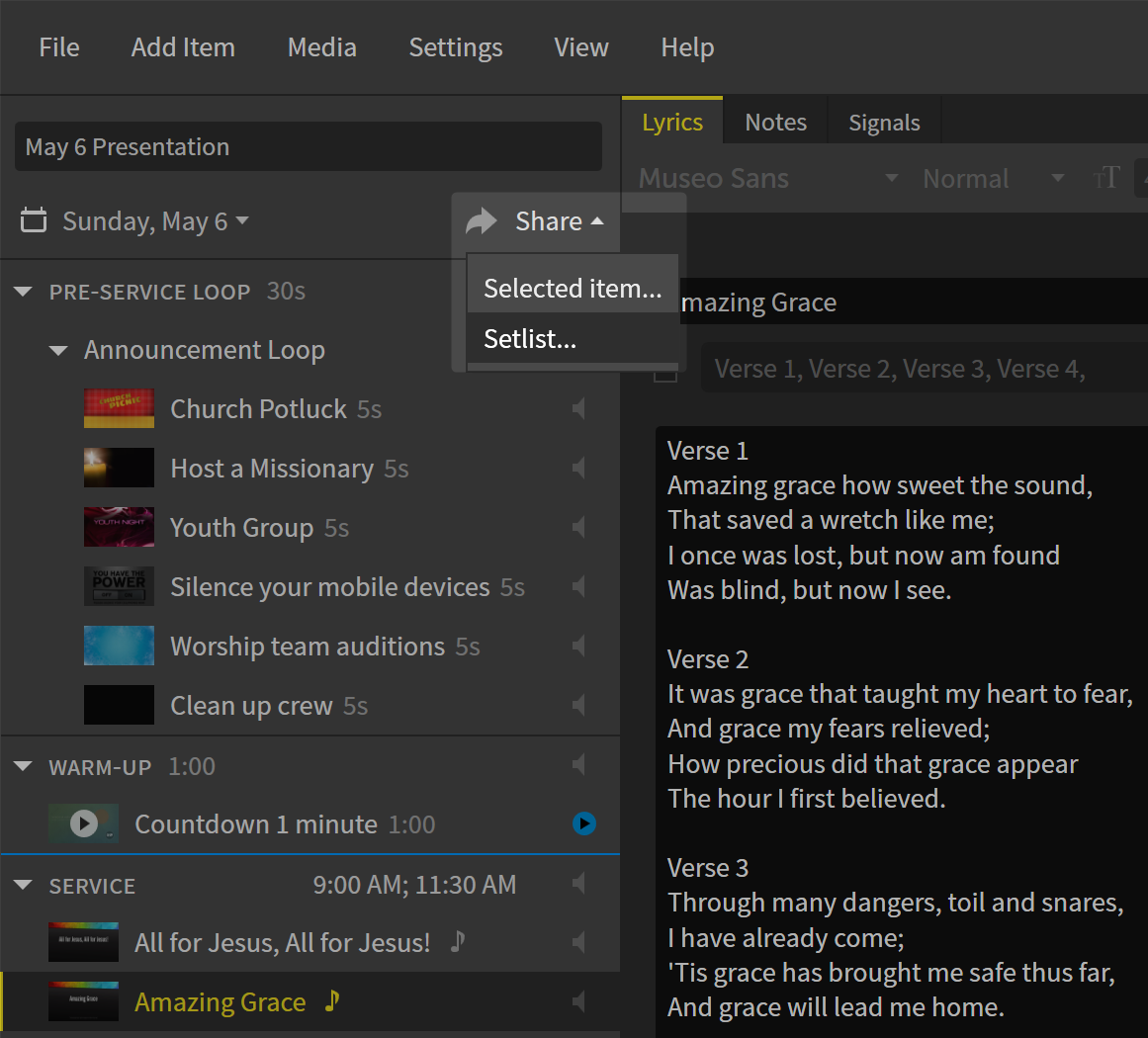 Proclaim will scan your order of service for songs, then show you several templates.
Note: Some templates may use your church's nickname in the populated share template. Change your church's name in your church group settings on Faithlife.com.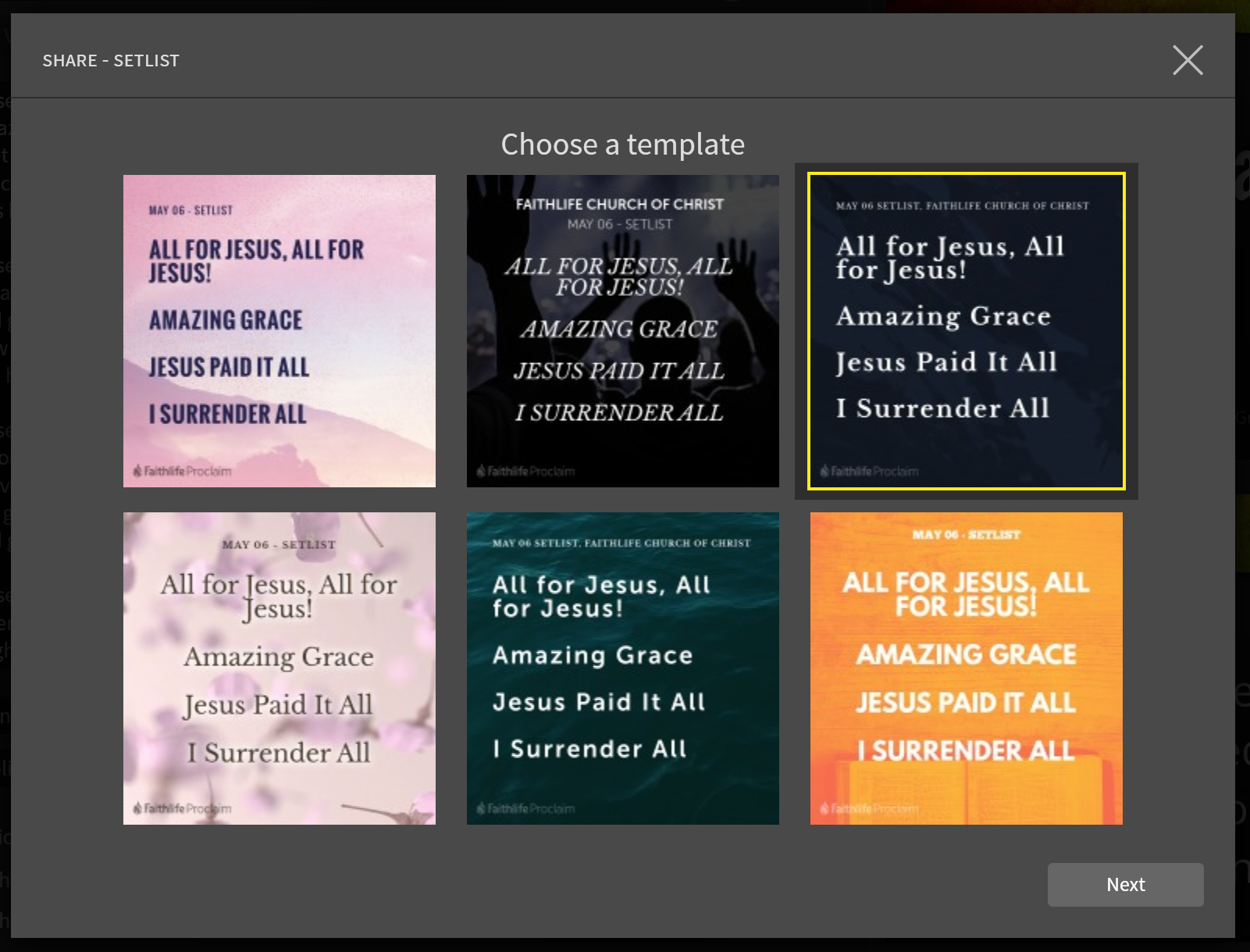 Select the template you want to use, then click Next to choose where to share your setlist. Use Faithlife, Facebook, Twitter, and more to let people know what you'll be singing this weekend, or send it in an email if someone enjoyed the set and asked you for it after service.
Note: You'll need at least three songs on your order of service to share your set list, and if you have more than ten songs in your set list, only the first ten will be shared.