Issues with the Proclaim remote are usually related to internet connectivity. Both the computer and mobile device need to have a strong connection to the internet, as well as a strong connection to one another.
If you're having trouble, here are a few things you can try.
Connect to the presenting computer via local WiFi. This is the strongest and most direct connection. Not sure if you're connected this way? Verify that the presentation you want to control has the "Local" banner across the preview thumbnail.

 

 

Check your firewall and anti-virus settings. Allow Proclaim as trusted traffic if it's not already. You'll want to white-list any traffic from Faithlife, Proclaim, or logos.com. We also use port 51295 for local WiFi, so make sure it's open.

 

Test your internet speed. We recommend at least 10 Mbps for the remote. If you're not getting that, check with your provider to see if something is wrong with your network or ask about a service upgrade.

 

Move your wireless router closer to your presentation space. Dense walls and distance can cause the signal to degrade by the time it gets to your computer or the remote. This results in a slow or laggy connection.

 

Use a wired connection for your computer. WiFi can be finicky, especially in a large space or when you have lots of people on the network. Use a wired connection for your presentation computer to ensure a stable connection to our servers and your router.
Still having trouble? Send us logs from the About menu in the remote app: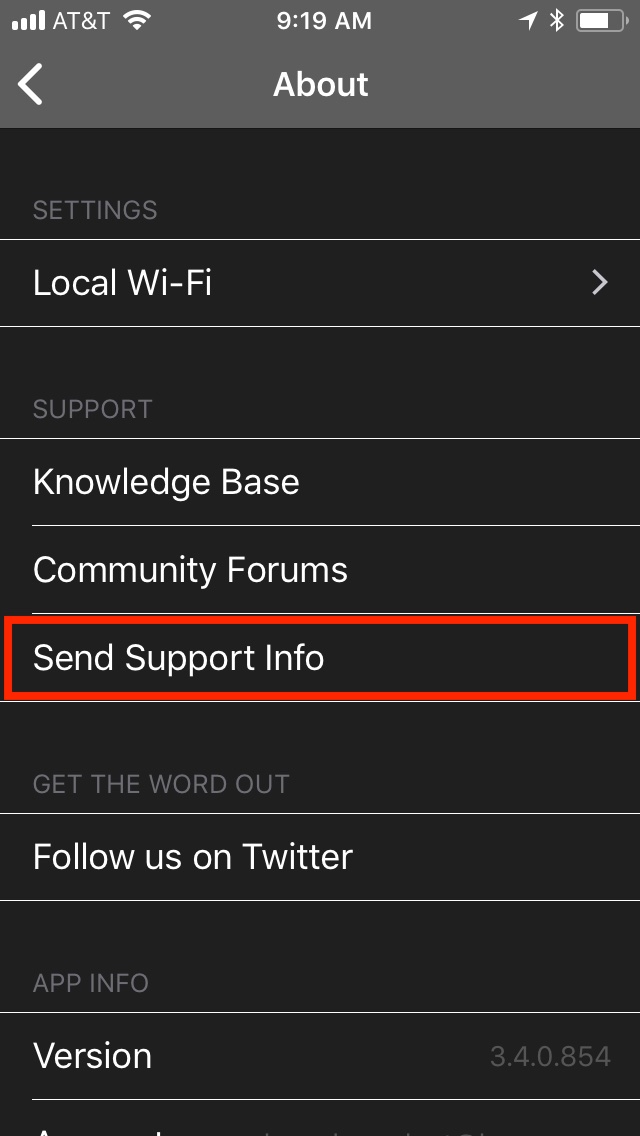 Or, as always, feel free to give us a call at 888-634-2038 or post to Faithlife Proclaim and we'll be happy to help you.