Without an internet connection, you will be unable to enter bible verses "on-the-fly" inside Proclaim.
However, using Logos Bible Software, you can still add bible references, and even send them to Proclaim while you're On Air.
Do do this, open up Proclaim to the presentation you want to work on.
Next, open Logos and select the bible you want to use.
If you don't have a base package already, you can download Logos 7 Basic for free. It comes with a few dictionaries, a commentary, and some other bible study tools. It also comes with a few bibles (LEB and KJV). If neither of those meet your needs you can purchase the one you want from logos.com. 
To access your bibles, click the Library icon.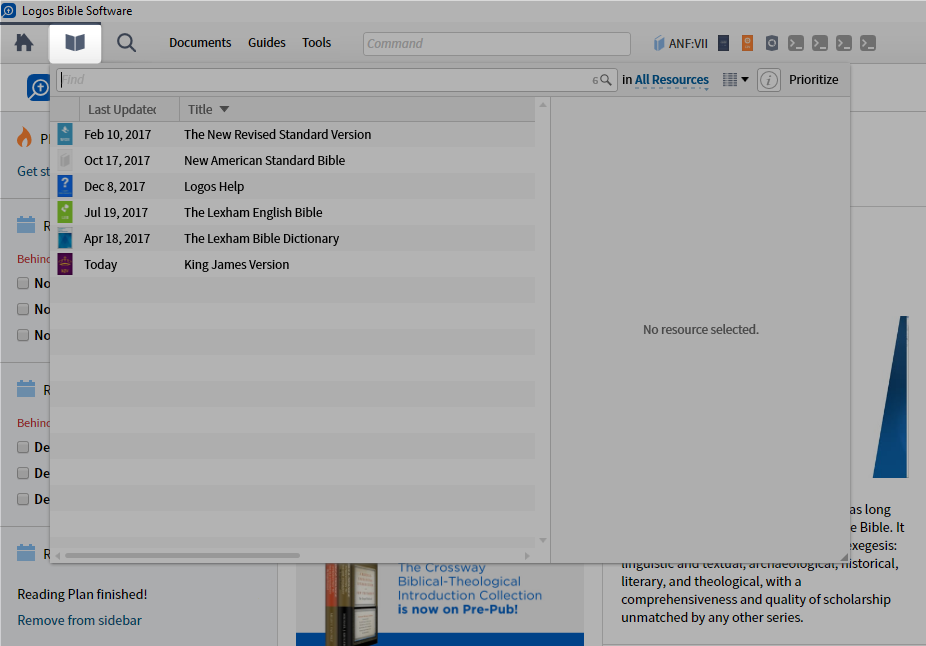 Select the text you want to show, right-click, and choose Send to Faithlife Proclaim.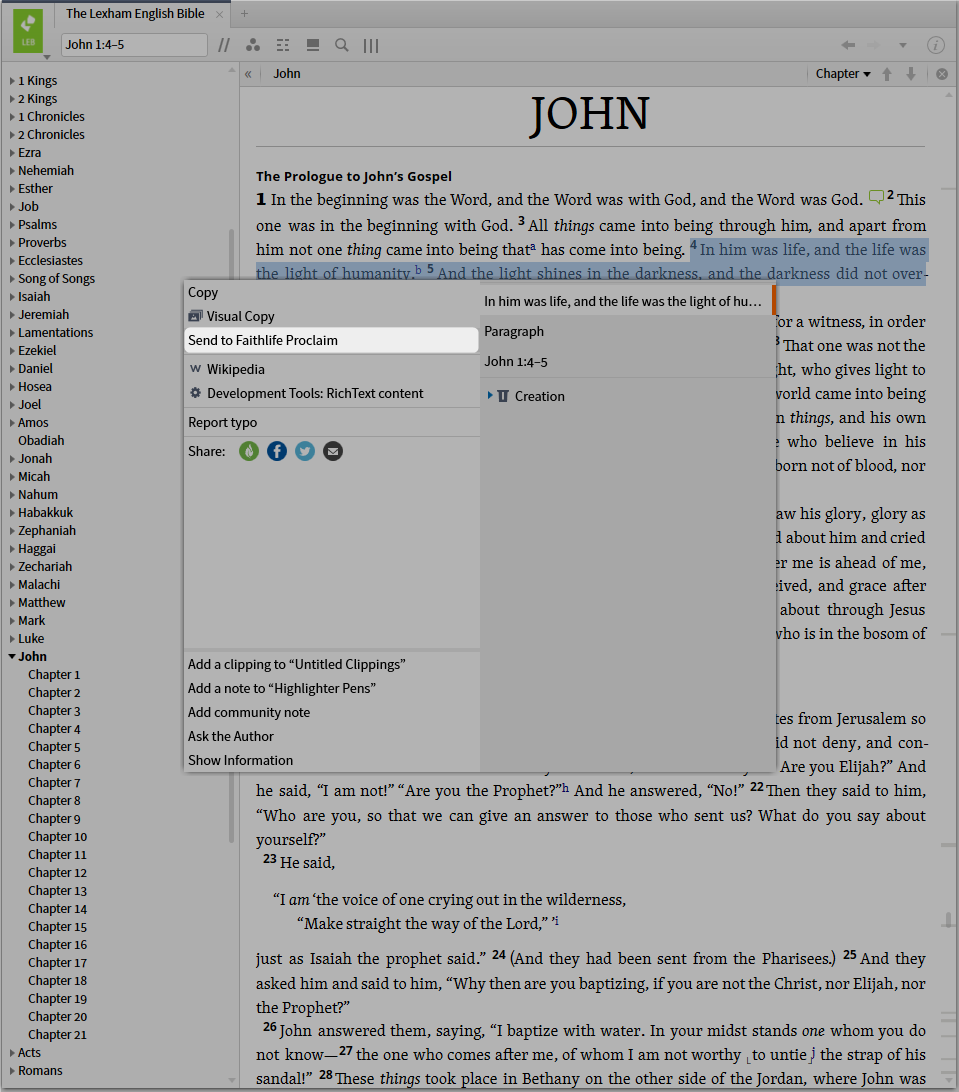 Note: Make sure you send the text to Proclaim as Content (as seen above on the right side of the right-click window). When you have an internet connection, choose the 
Logos will add the bible content you sent to a new content slide in your presentation.