Use box fill justification and shapes to help make your media look great and your message memorable.
Box Fill Justification
Box fill justification makes your text as big as it can inside of a text box, "filling" the box with your content. You can find this option in the text alignment menu.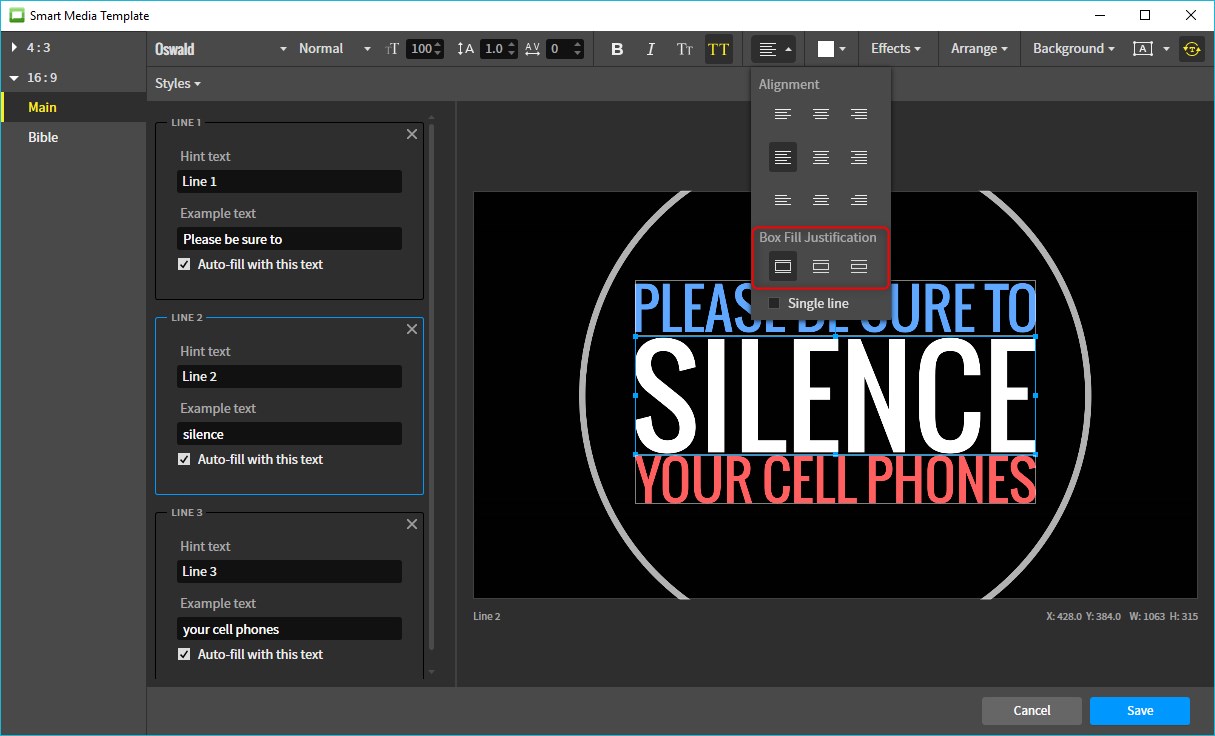 Proclaim will strip out any blank lines and break up your text based on spacing. If you want more space between the lines, try the different alignment options to see what looks best.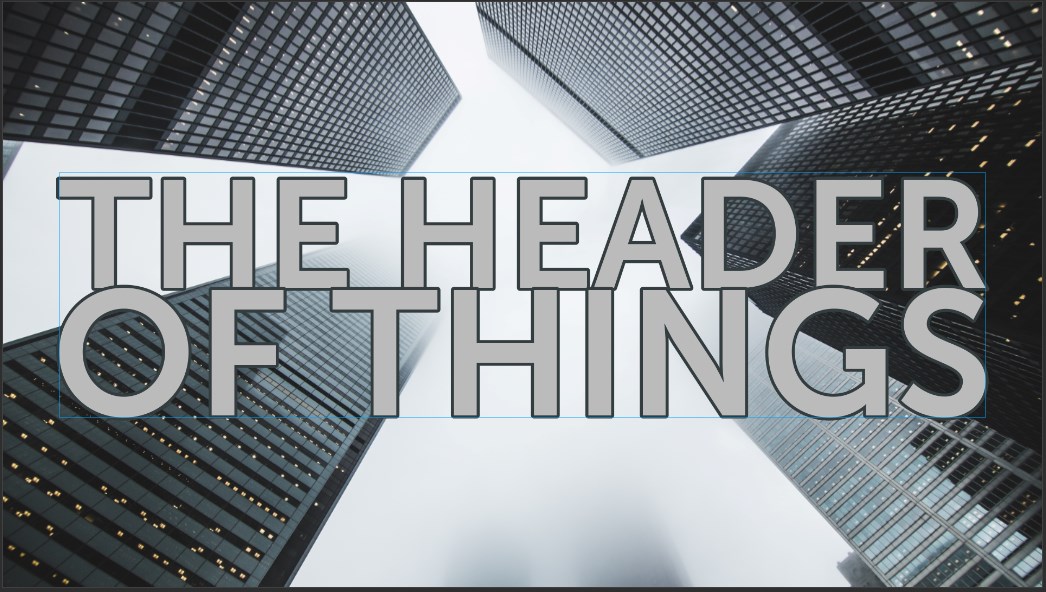 Always want one phrase on the same line? Use a no-break space (ctrl + shift + space on Windows, option + space on Mac)
Note: Anyone on your team that is on a version below 2.8.0.002 will be unable to see these customizations, though they will still see these service items. Be sure to have your whole team update for best results.
Shapes
Apply a shape to a text field. To find this feature, go to Effects and select Background Shapes. Use circles, squares, or rhombuses and experiment with text color to help make your message memorable.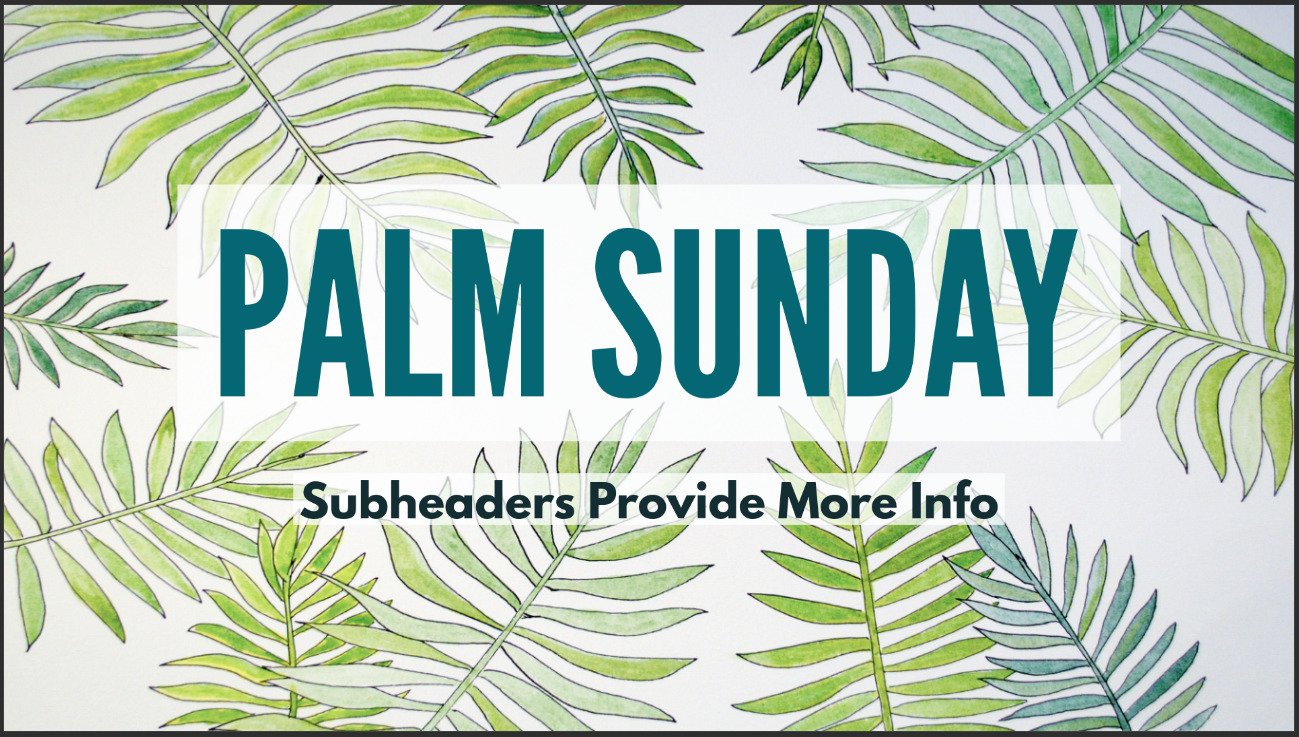 Box fill justification and shapes reward exploration and experimentation. Try different cases, fonts, and styles. Try bumping boxes up against one another and combining overlapping shapes with different backgrounds.
If you're stuck, search the Media Browser for "shapes" and "box fill" to get some ideas.
When you're happy with your media, save it to your Group Uploads so your group can use it, or publish it to Community Media so that Proclaim users everywhere can use it, too.