If you create part of your presentation in PowerPoint, Proclaim supports seamlessly transferring control of your slides to PowerPoint. Not only will your animations be preserved, navigating to/from the PowerPoint service item in your Proclaim presentation will automatically open/minimize PowerPoint at the correct times, saving you the trouble of multi-tasking. To learn how to include a PowerPoint presentation in Proclaim, follow the steps below.
Note: the Transfer control to PowerPoint option is only available on Windows machines that have PowerPoint currently installed.
To get started, open the Proclaim presentation you'd like to add your PowerPoint slides to. At the top of the screen, open the Add Item menu and select Import from PowerPoint...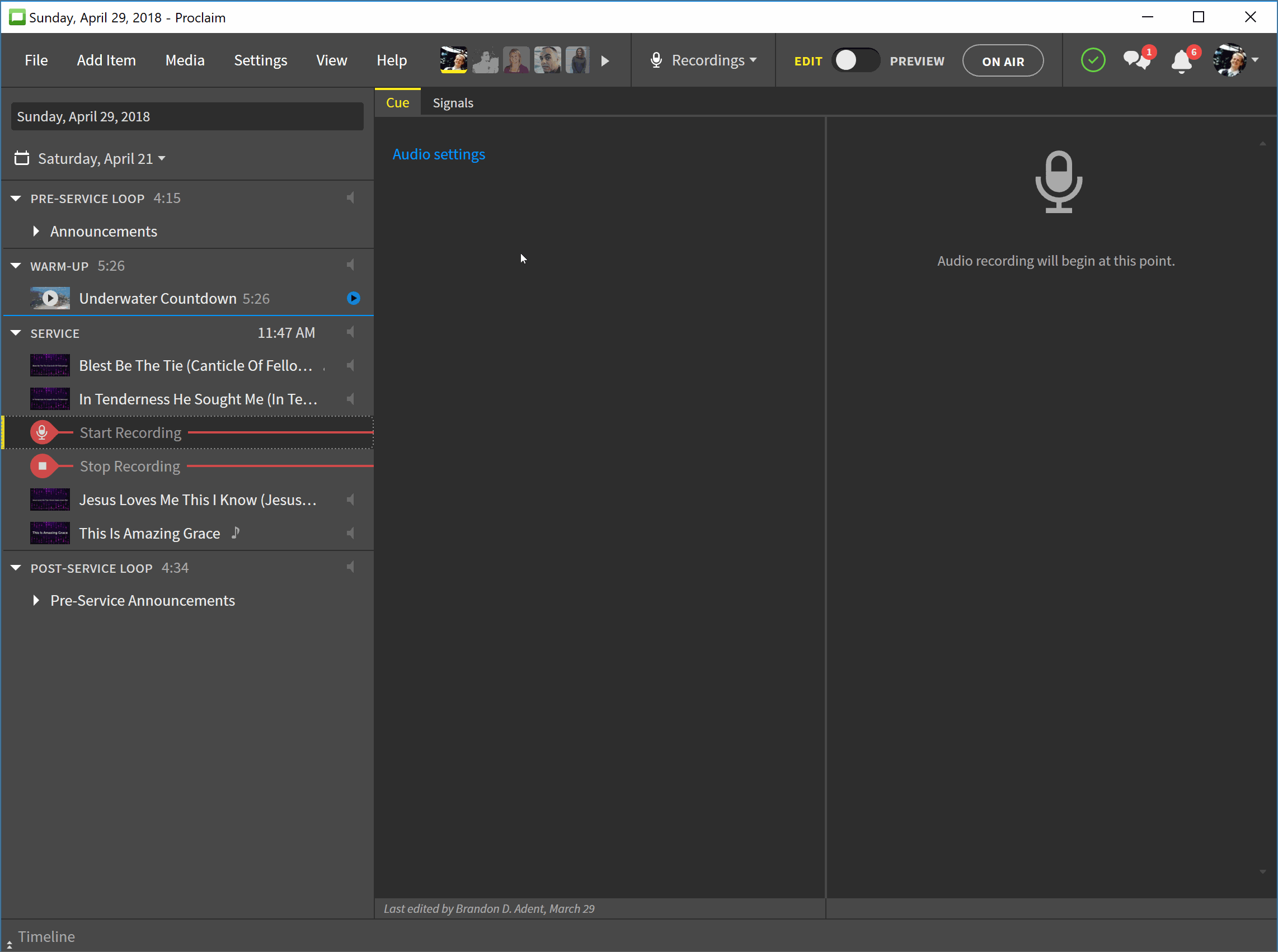 In the dialog that appears, select Transfer control to PowerPoint from the list directly below the title of the slideshow. Click Add to finish importing the PowerPoint slides into your Proclaim presentation.
Note: If you transfer control to PowerPoint the file will be local only, meaning it cannot be synced. Ensure that you're adding the PowerPoint on the computer that will be presenting on air.
On the day that you present, navigating to this service item while on air will open the PowerPoint application and begin your slideshow. When you navigate past the last slide in PowerPoint, the Proclaim window will pop up and continue your presentation.
Tip: We recommend that you open the PowerPoint application prior to going on air. Although Proclaim will open the app automatically, there may be a delay as the program loads.
Want to import your PowerPoint presentation as images? You can find out how here.