Proclaim supports exporting any slide in your presentation as an image. Flexible sharing options allow you to share your slides via Faithlife, Twitter, Facebook, email, or to export as images for another medium. To get started, right click on a service item in the Order of Service. You'll notice several options toward the bottom to export your slides:
Share - exports to social media or the clipboard.
Copy as image - copies the slides as images to the clipboard.
Save as images... - saves the slides as .jpeg images.
Share
Selecting Share from the right click menu will make the selected slides available for export to one of several media. Hover over any of icons in the share dialog to find out what they do. Export your slides to social media, or copy the images to your clipboard for use elsewhere.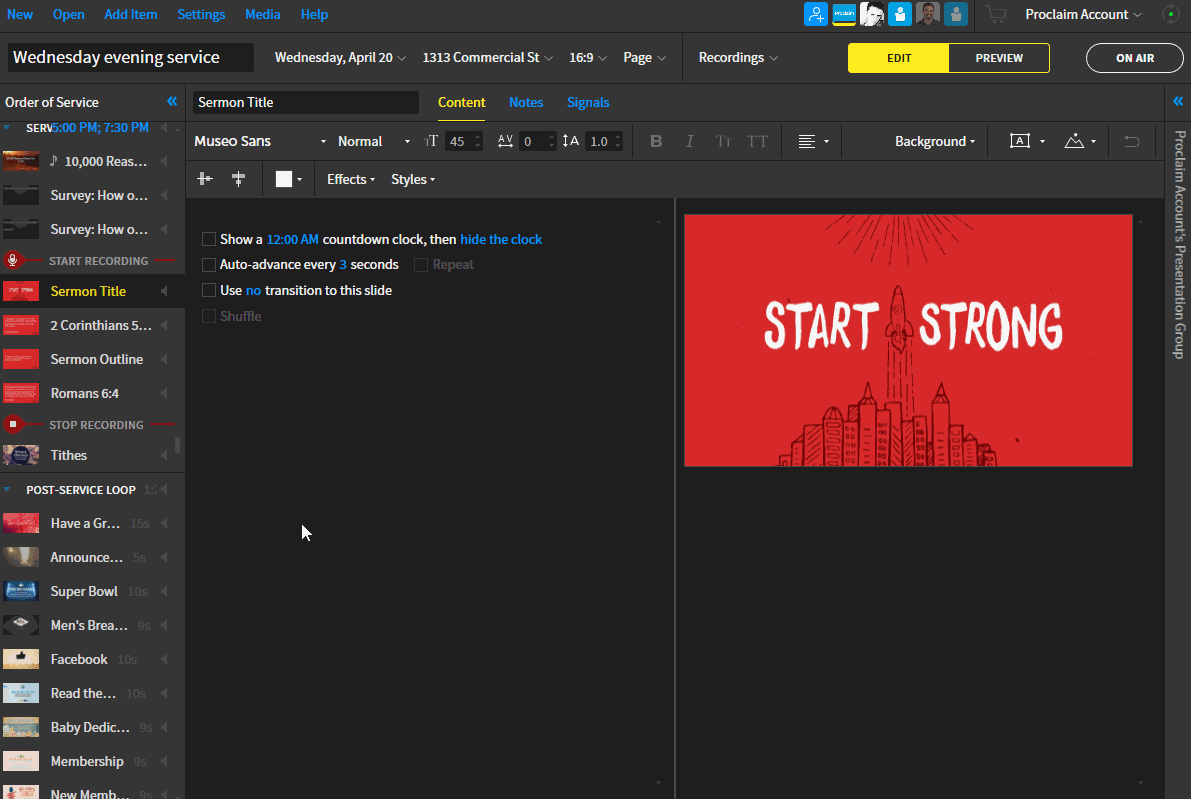 Copy as image
If you wish to edit your slides in another program before you save them, you can select Copy as image from the right click menu. Open any application, such as Photoshop, and paste the slides by pressing Ctrl + V (⌘CMD + V on Mac).
Save as images...
To immediately save your slides to image files, select Save as images... from the right click menu. Select the directory in which you want the files to be saved and click Save.