Setting the location of your presentation allow your audience to follow along with signals. It will be remembered for future use in all of your presentations and only needs to be entered once.
To set your location, go to Settings > Presentation, then enter your location: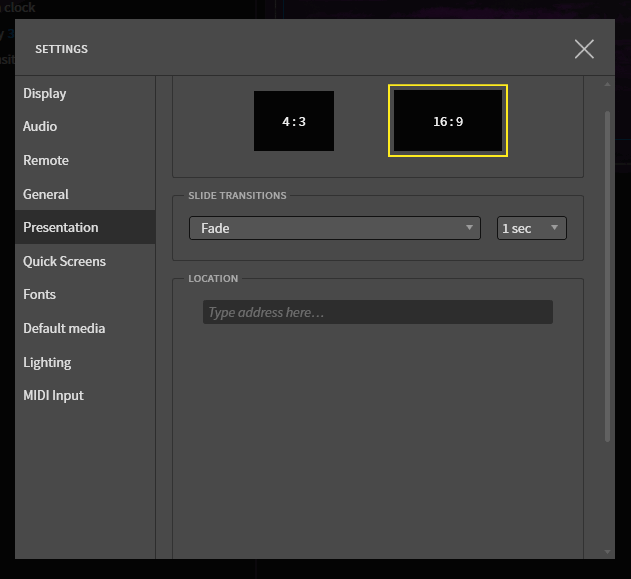 Find your location in Google Maps and press Enter.