You can download an audio or video file of your sermon as soon as you're finished recording. Download your sermon through Proclaim to obtain a high-quality .wav file of the audio, or, if you've edited your sermon and published it to sermons.faithlife.com, follow these steps to obtain a video or .mp3 of your audio presentation.
Download your sermon from Proclaim
Navigate to the Recordings dropdown menu on the main app page and select your recording.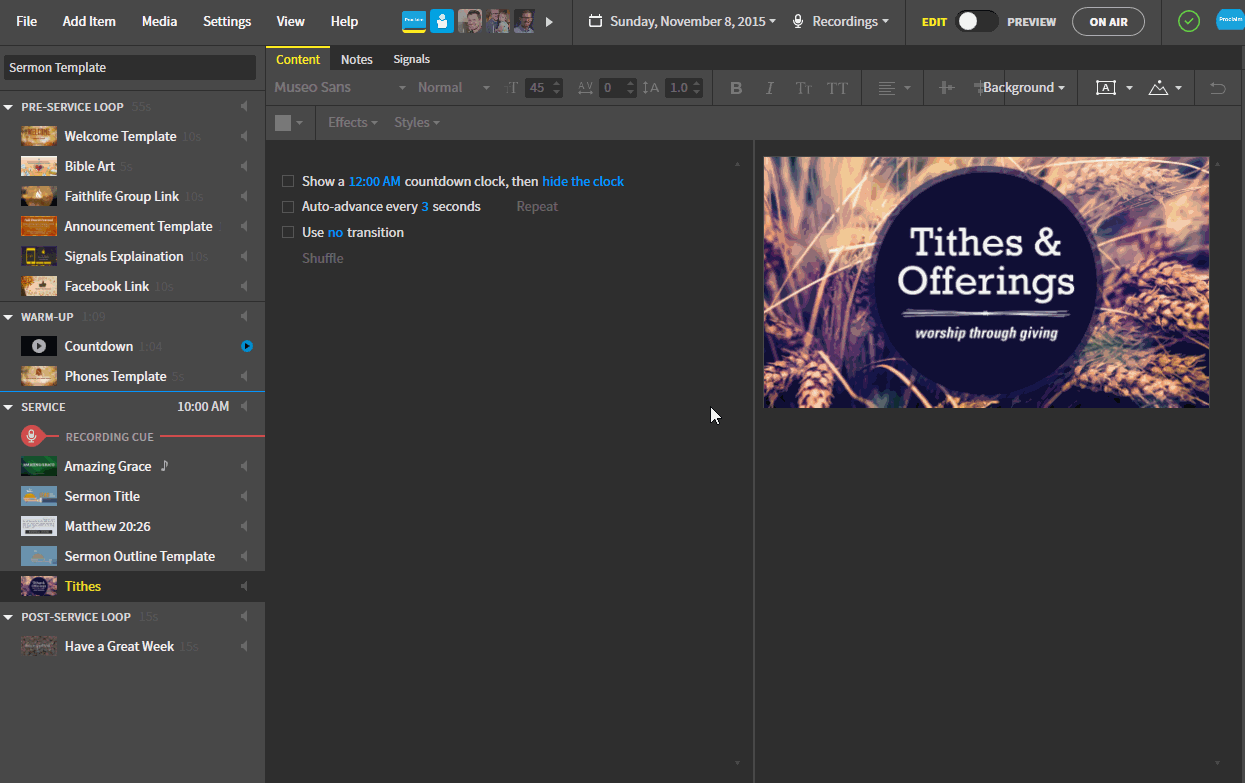 In the audio publishing window, select Download raw audio and choose a location for your file. The audio file will be in high quality .wav format and much larger than a compressed .mp3. Follow the steps below to download your sermon from sermons.faithlife.com if you prefer the .mp3 format. 
Download your sermon from Faithlife Sermons
To obtain an .mp3 or video file of your sermon, navigate to sermons.faithlife.com and search for your sermon.
In the bottom right corner of your screen below your sermon, click the icon to download your sermon. Download audio, video, or both to your hard drive.
Let us know your feedback and how this is useful to you at our Faithlife page.