Do you have a template that you like to use for certain service items? Proclaim's "reuse items" feature can save you time by remembering the past service items you've used. Any service item you've used in a past presentation is fully searchable and available to add to your current presentation from this list.
Navigate to the Add Item menu at the top of the screen and select Reuse item... from the list (Ctrl + Shift + R, or ⌘CMD + Shift + R).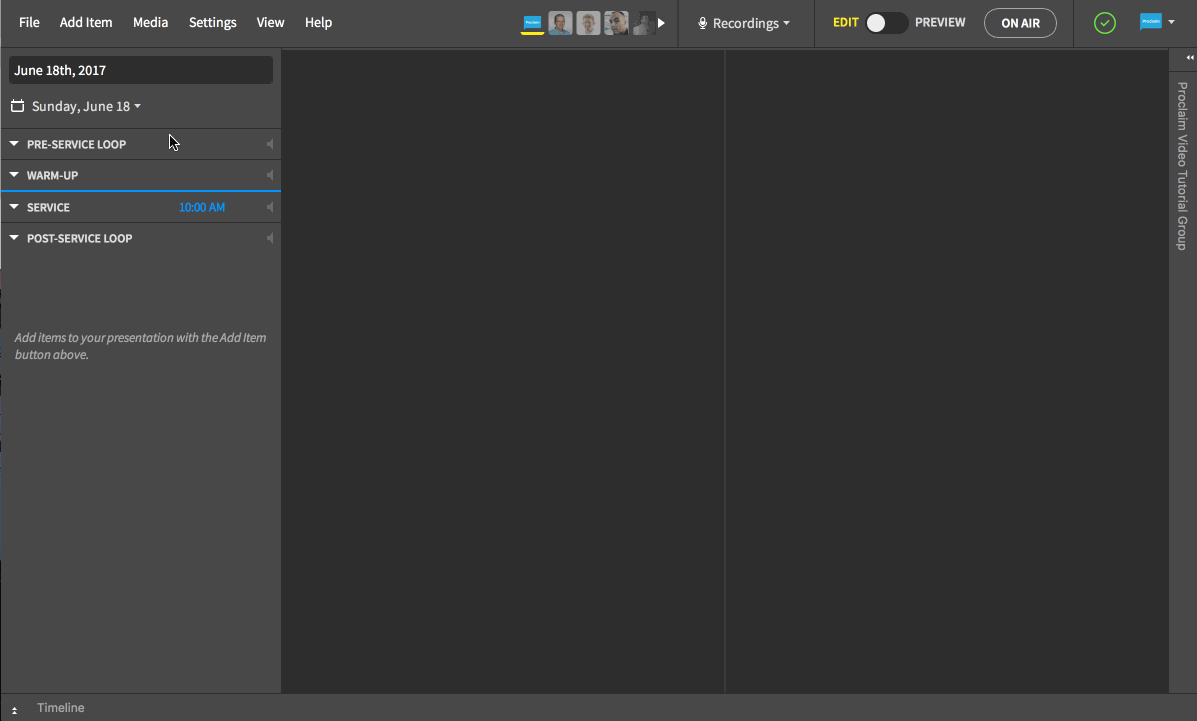 Enter the name of the item you wish to reuse in the search box. Filter by service item type from the drop-down menu to the right.
Want to learn more about templates? Learn how to duplicate a template presentation here.