Affiliating your presentation group with a church group will give you and your congregation access to live recorded audio sermons, signals, and many more Proclaim features! By following the steps below you can set up your free church group and learn how to affiliate it with your Proclaim presentation group.
Did you know? You can import calendar events from your church group directly into Proclaim. Find out how.
Affiliating your Proclaim presentation group and your church group
To set up your church group directly through the Proclaim client, navigate to the account menu in the top right corner of the screen and select Set church group...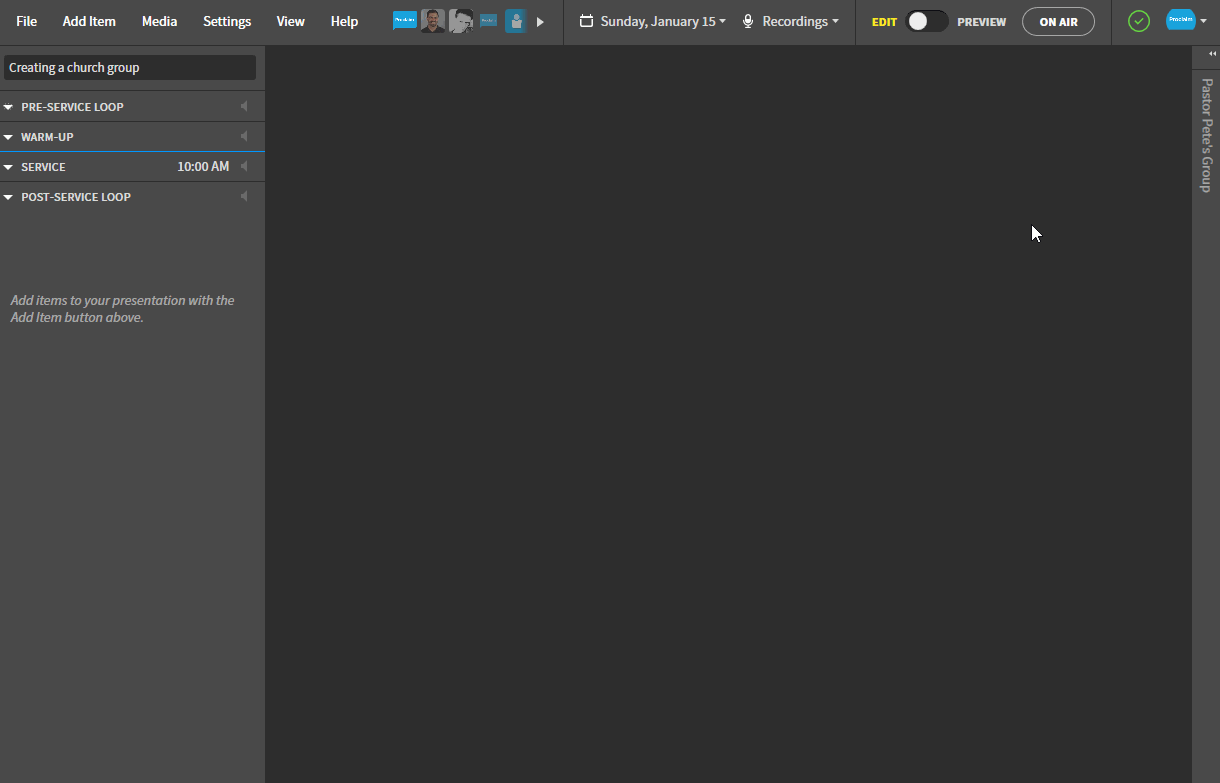 From here, you can either create a new church group or find an existing church group. Unless you are linking to a church group that is already registered, select Create a Group. Follow the steps in the wizard and click Create.
Your church group will be automatically created and affiliated with your current Proclaim presentation group. Two yellow arrows indicate that your presentation group and your church group are now affiliated with one another.
Looking for help joining a church group? Find the answers here.
Now is a good time to customize your group's settings, including your cover photo, privacy settings, tagline and more. Get started here.