SongSelect by CCLI is an excellent resource for you and your congregation to find inspiring songs for your service. If you have a SongSelect account your entire library will be available directly through Proclaim! To get started, select Link your accounts... from the account menu in the main app window: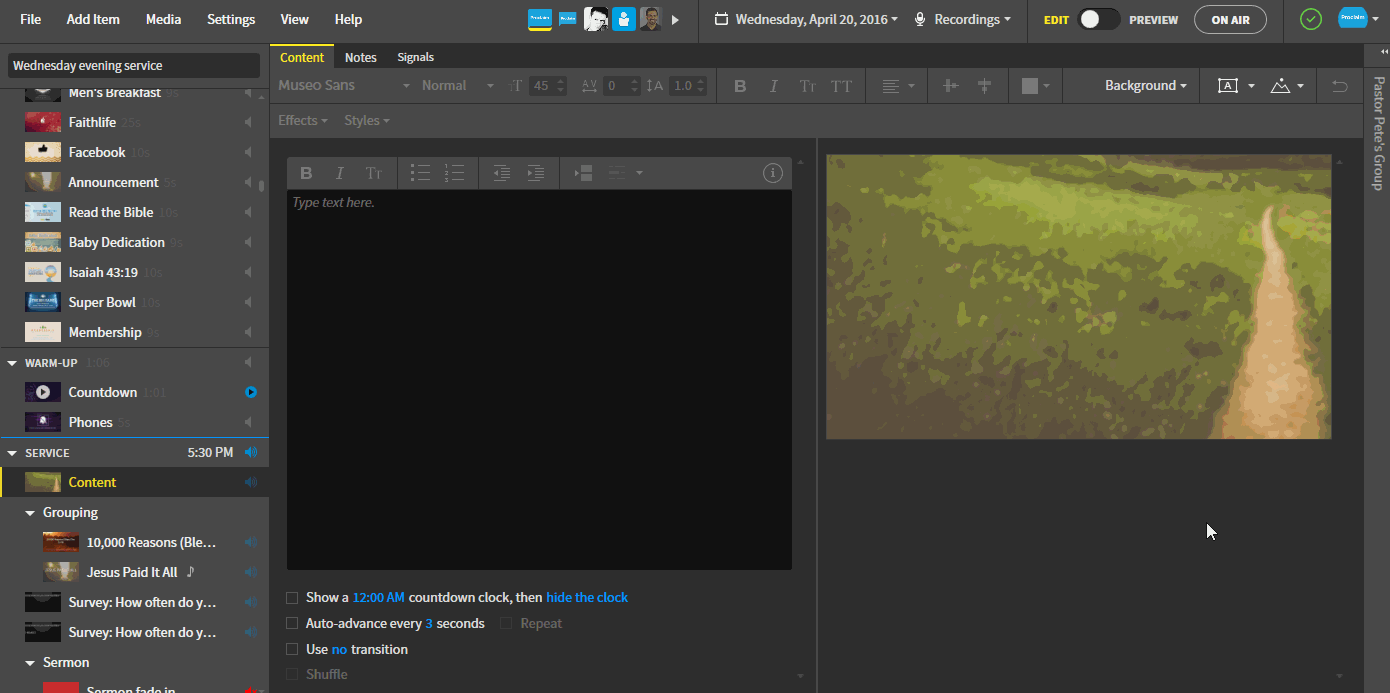 Enter your SongSelect credentials and confirm that you want your accounts linked. Now that your accounts are linked, click here to learn how to add a song service item to your presentation with lyrics directly from SongSelect.
Each person in your group will need to enter credentials to access the SongSelect library, but once a song is added and synced to your presentation, everyone in your group will see it.