When you are On Air you can send on-screen messages to your congregation using the Crawl Text, Pager, Stage Direction, and Countdown Clock features.
Countdown
You can set up a countdown clock on a service item using the slide options. A countdown can be set to a specific time or length e.g. 10 am or 5 min. Make sure the Show a countdown clock option is checked in your slide settings. When the countdown is over you can either choose to hide the clock or advance item.

Crawl Text and Pager
Crawl Text allows you to enter a message that will scroll across the top or bottom of your slide. Type your message into the Crawl Text input box and press Enter. The Pager feature is great for nursery calls. Similar to the Crawl Text feature, you can type in your message and press Enter.
Tip: you can also enter multiple numbers separated by commas and they will be cycled on the slide output.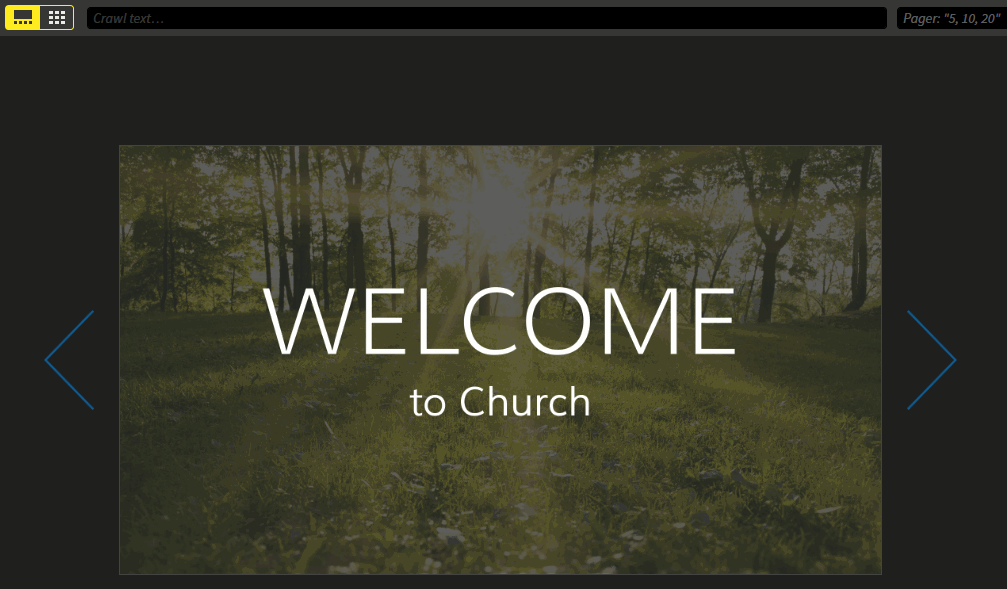 Stage directions
Messages can be quickly sent to your speaker to let him or her know important information on the fly. To send a stage direction to the confidence monitor, first enter Preview mode while on air. Navigate to the To Stage button to bring up the dropdown menu. Enter your own custom message, or choose one of the default options.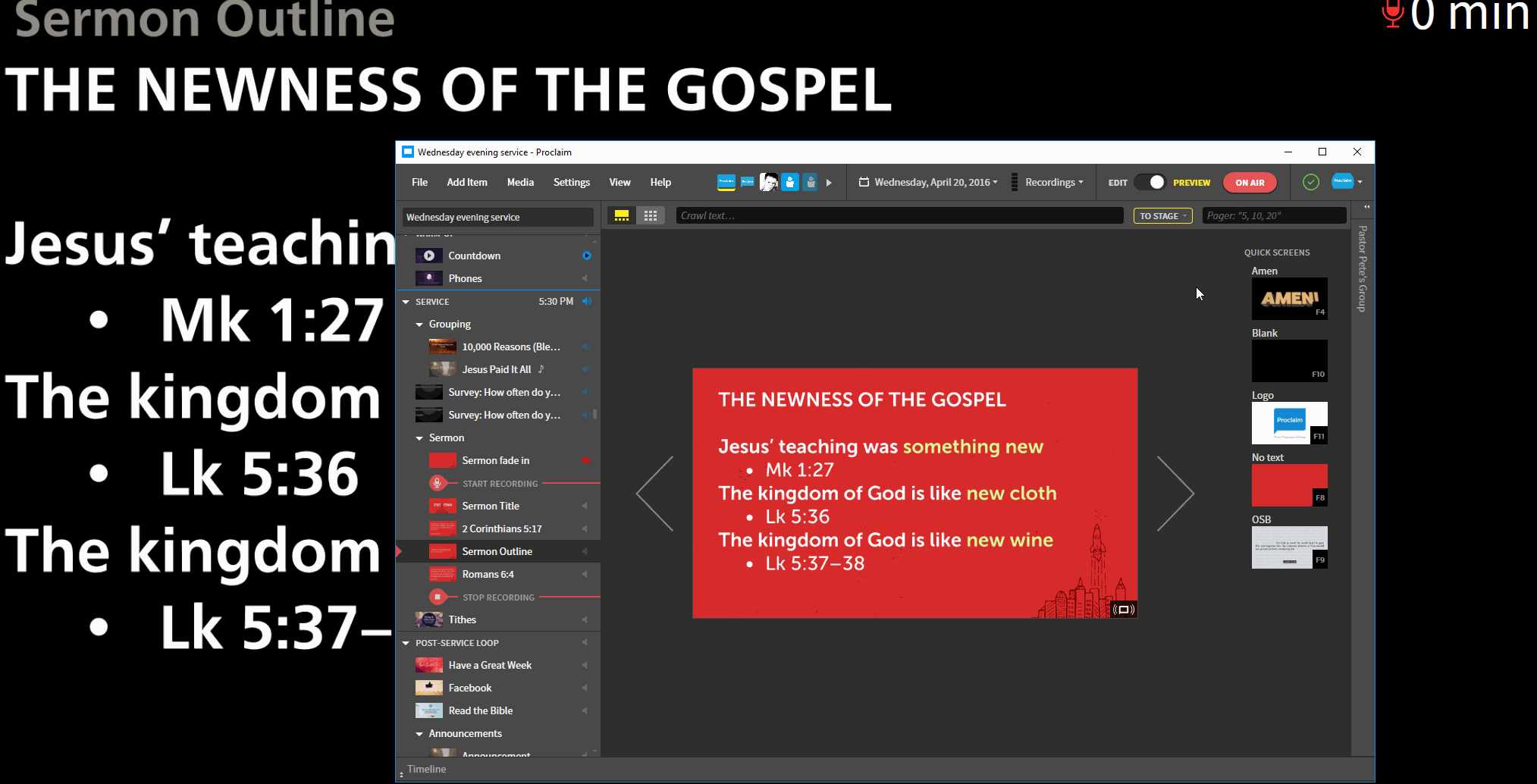 Editing or clearing messages
If you need to edit the Crawl Text or Pager, simply edit the text and press Enter to update the message. The message will repeat until you clear it by clicking the X icon next to the text box, or by clicking in the text box and hitting the ESC key on your keyboard.
Location and size of on-screen messages
You can easily adjust the size and location of on-screen messages for Crawl Text, Pager, and countdown under the Settings menu in Proclaim.
Did you know? These settings will also apply to the Proclaim Signals icon on your slide output.