Grid View makes it easy to see more of your slides at once while you are On Air or in Preview mode. For anyone operating Proclaim from the media booth, this is especially useful. With Grid View you will have more context while controlling the presentation, and can quickly navigate between items in different sections as well as jump into Edit mode from each slide if needed.
You can enable Grid View by selecting the grid icon when you are On Air or Preview mode.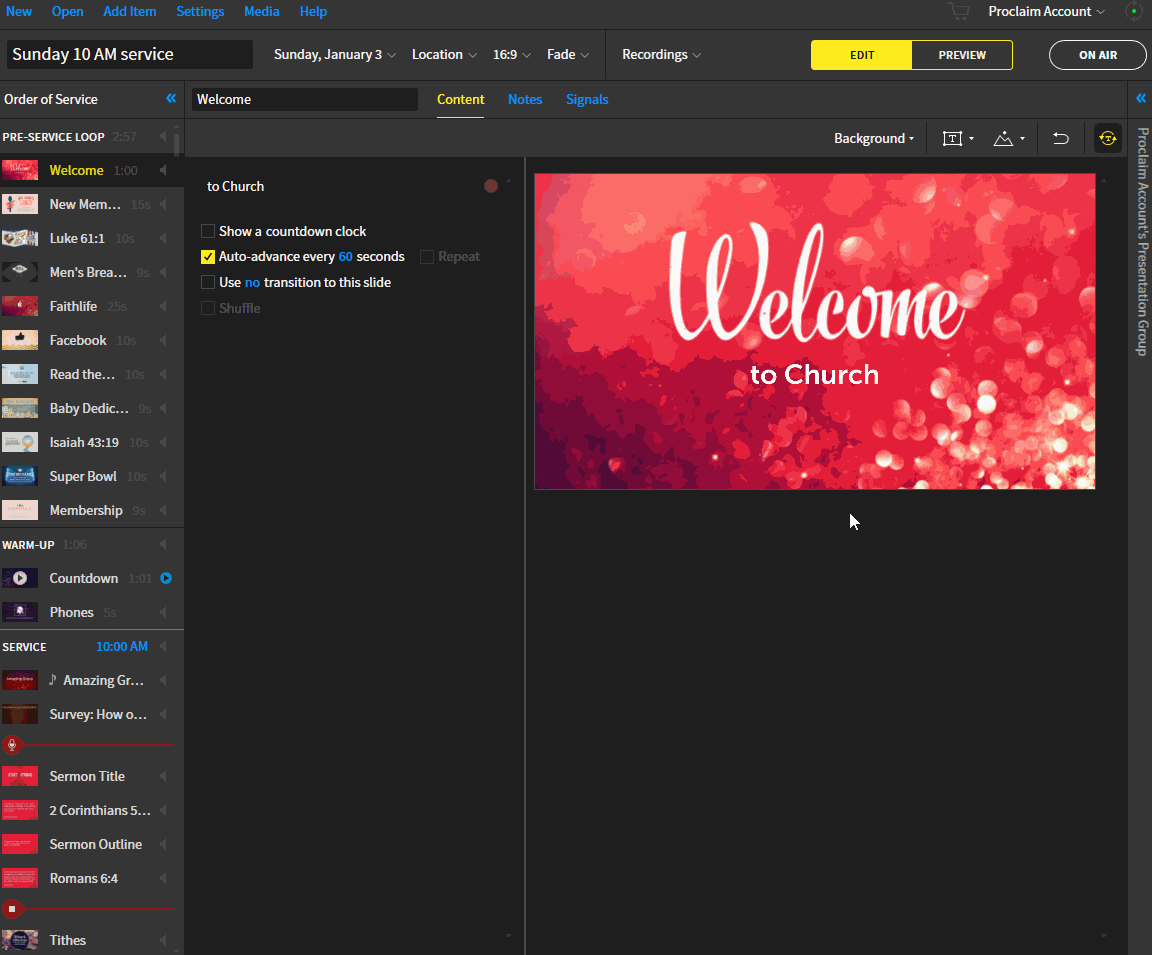 Move the slider bar at the top of the screen to get a comfortable view of as many slides as you need. Hover over any slide and click "Edit" to quickly enter Edit mode.