What is a Group Administrator?
If you're the one who created your group, you are now the group administrator. As the administrator, you can invite new members to the group, or approve pending membership requests. You can also share administrative responsibilities by granting other group members administrator status. Proclaim groups are designed to maximize your team's collaborative potential and function like any other group in your church.
Your group members have full access to your Proclaim presentations and media subscriptions, including Logos 6 media, so invite the people who need to know what's going on, as well as team members and staff you need input from. You can add as many individual accounts to that group as you want, but the subscription is linked to the group, as opposed to you or another individual.
When the group you created was first made, it may have been given a name that you want to change to reflect the ministry you are working with. If you want to make changes, it is simple to edit and rename your group.
Setting Group Member Permissions
As a group administrator, you can set the privileges of other users in your group based upon their rank. Sign into your account on faithlife.com and navigate to your presentation group to get started.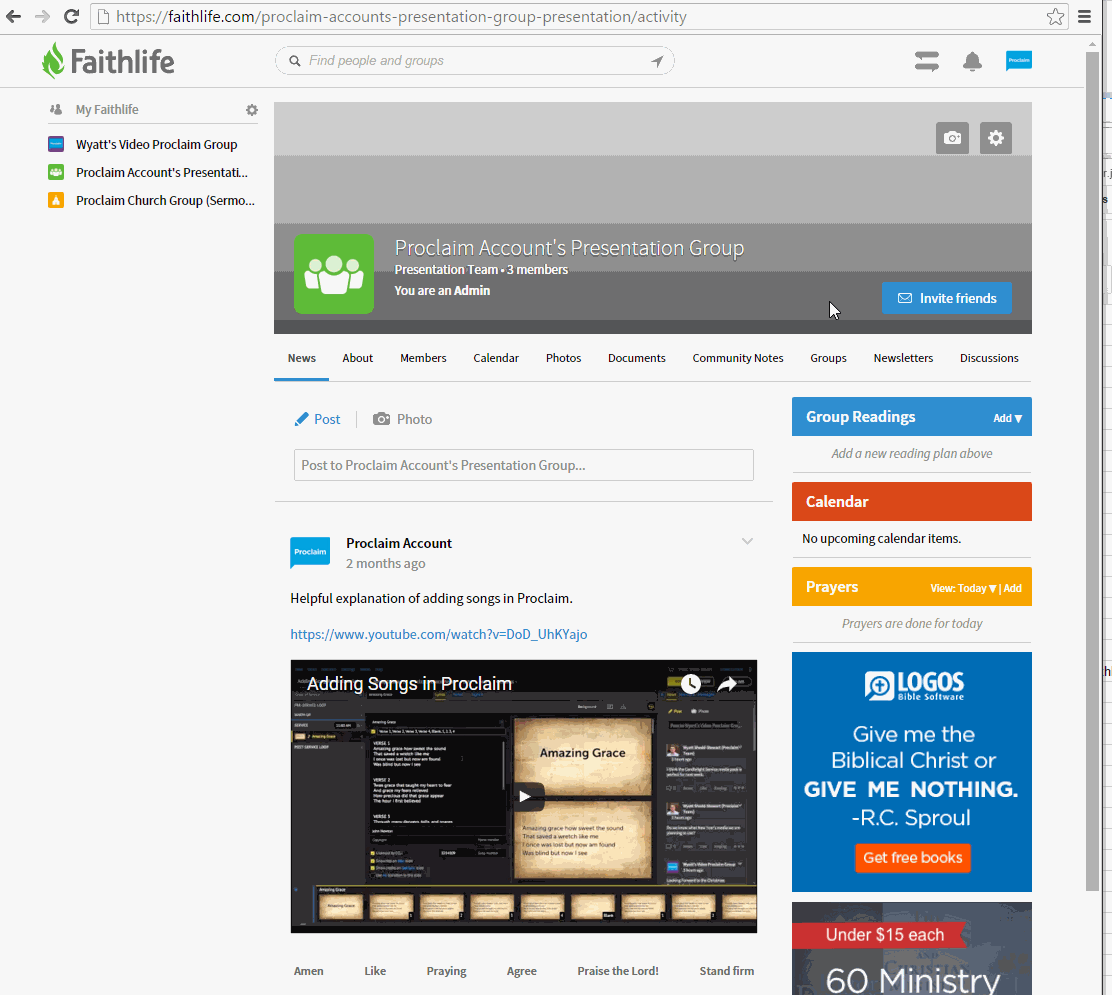 Go to your group's settings and click Group Permissions to access privacy settings for your group.