Slide advancement happens automatically for service items in the Pre-Service Loop, Warm-Up, and Post-Service Loop sections of the Order of Service. When you add an item to one of these sections Proclaim automatically calculates the number of seconds it will display when you're on air, based on the amount of text on the slide.
To set your own custom slide transition time, click on the service item to which you wish to apply the custom transition. Check the box next to Auto-advance every _ seconds and select the amount of time you wish the slide to run before advancing.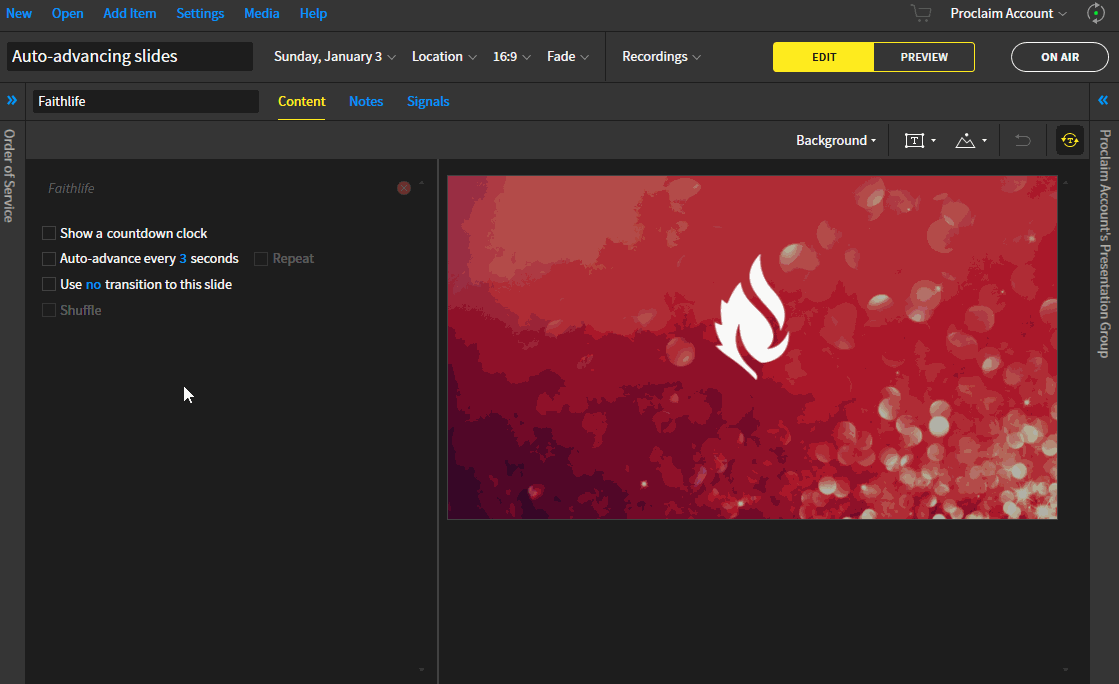 Did you know? You can also repeat a service item by checking the box next to the auto-advance timer.
Customizing the duration of your slide transitions 
The duration of your slide transitions can be customized directly on the service item you're editing, or in the Settings menu under the Presentation tab. The presentation time you select here will be applied globally to your presentation, except it cases where you have specified for a service item to use a different transition.