Many times when you are creating a Proclaim presentation you will want to use the same text style on many different slides. You can easily accomplish this by applying custom styles to your presentation which can be reused for multiple slides.
To begin creating your custom style, create a service item and add some text. Once you've found a size, color, and font that you like, select the Styles dropdown menu to save it.
Did you know? You can upload your own fonts to Proclaim. Click here to find out how.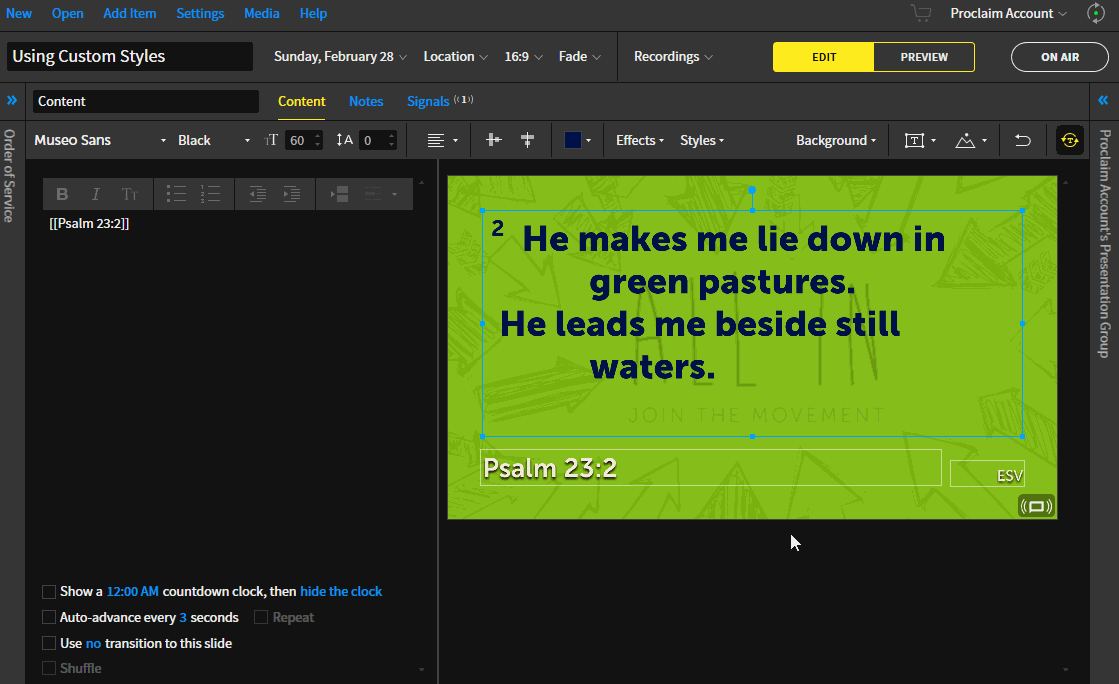 Now that this style is saved it will be quick and easy to select it for any future (or current) slides for which you would like to adopt it. Simply open the same Styles dropdown menu and select your custom style to apply it to your current item.
Tip: custom styles are especially useful when they apply to a certain color of background. You can search for backgrounds by color in the media browser.