Proclaim licenses are purchased for group use. This allows for fluid collaboration among any members that are part of the same licensed group. When new users make a group, they often will want to invite other people to explore the ways Proclaim can be used to save time and make presentations as a team. It is easy to join the group of someone you know and begin collaborating.
First, sign in to Proclaim. If you already have a Logos, Faithlife, or Proclaim account, enter your login information. If you do not have an account yet, create a new account and select Find a Group from the list.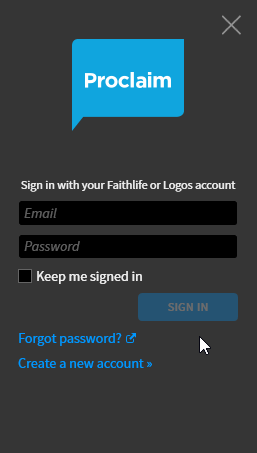 If you've used Proclaim before, navigate to the account menu in the top right corner of the Proclaim app and select Change presentation group...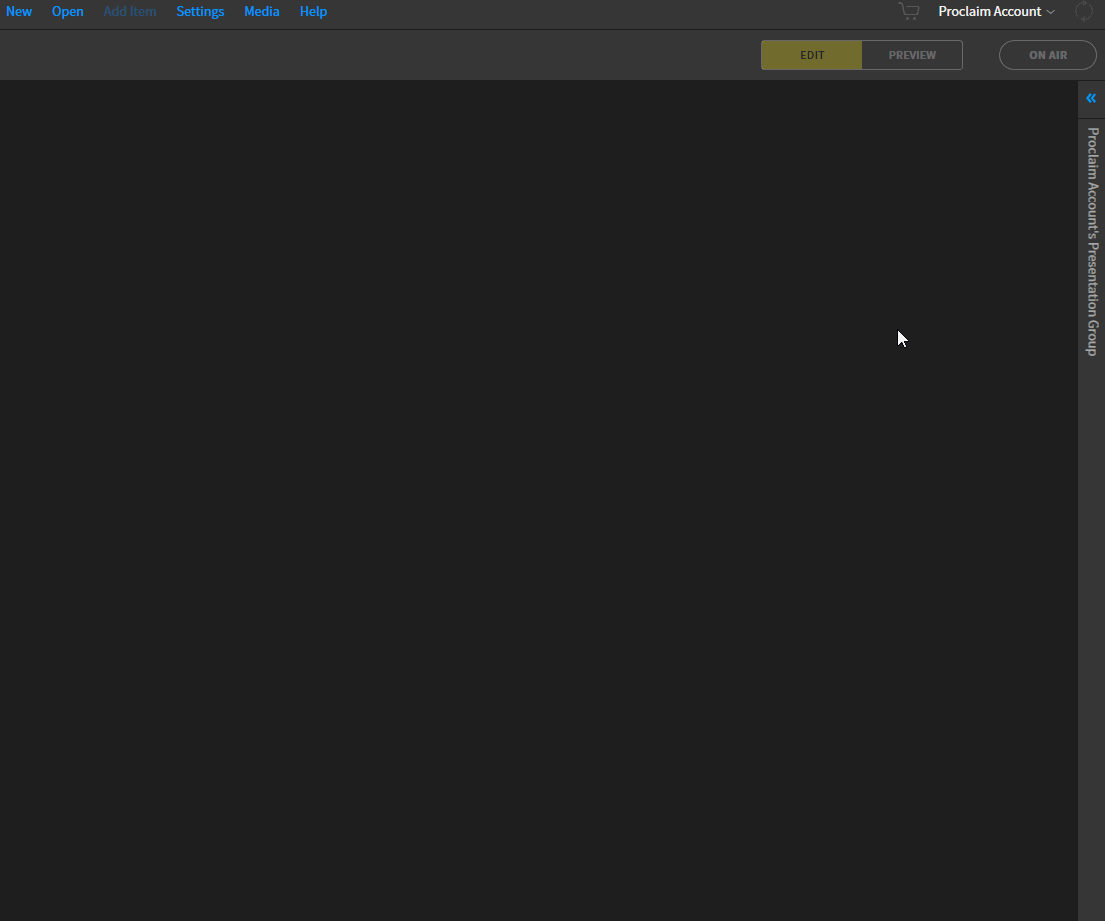 Select Find an Existing Group from the list and type in the name of the group you're looking for. If you've been invited to this group, you will be able to click Join and begin collaborating immediately by clicking on the group.
If you haven't been invited to a group yet, select Ask to join next to that group's name. You will see your request listed as pending; a notification will be e-mailed to the administrator of the group you wish to join. Once they approve your request, you are free to start collaborating with them in Proclaim.