Songs can be imported into Proclaim from ProPresenter, MediaShout, EasyWorship, SongSelect, OpenLP, SongShowPlus, and OpenSong. Imported songs will appear in "My Songs," your Proclaim songbase. To get started, navigate to the Media menu and select Import songs...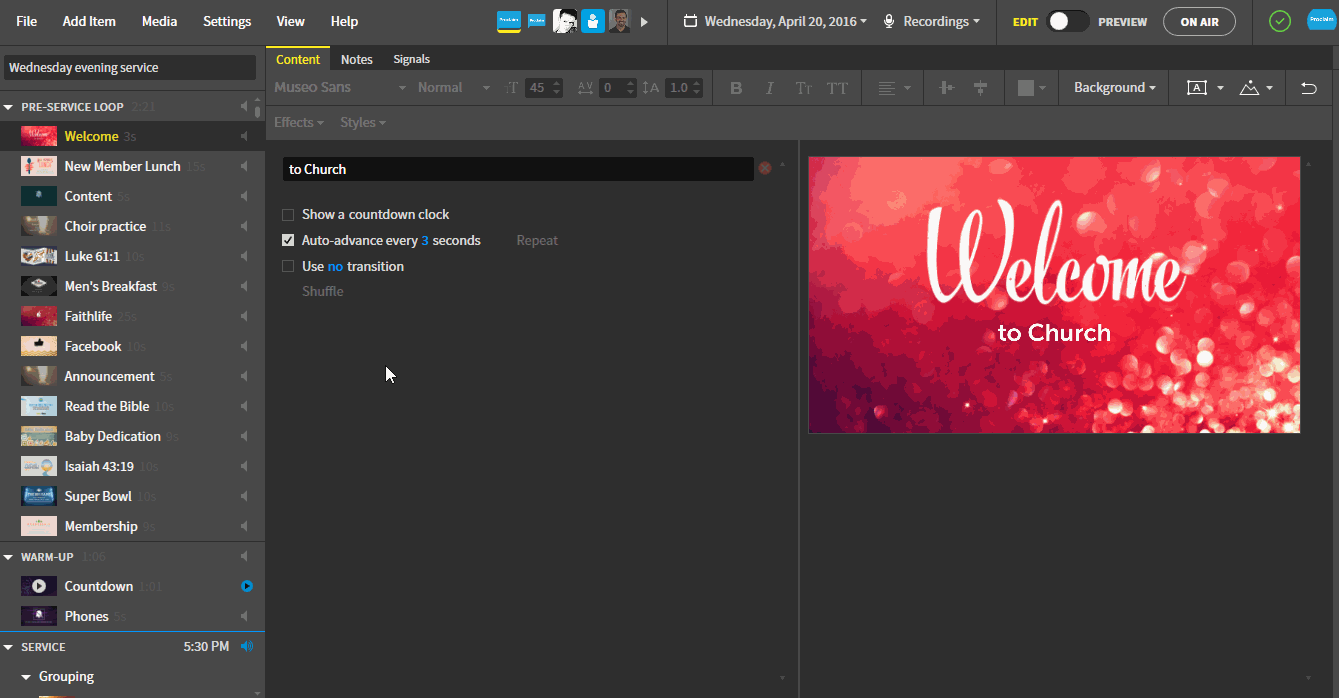 Follow the on-screen instructions provided in step 1 to obtain the formatted text file of the song. Once you're ready to import, click Choose song files... to proceed. You can select as many individual text files to import as you need.
Note: if you are importing from OpenSong, you will need to rename your songfiles with the .txt filename extension.
Do you have a SongSelect account? You can link your SongSelect account with your Proclaim account to skip the importation process. Click here to learn how.