Knowing what version of Proclaim you are running is information to know, whether it is for making sure you are up-to-date, or if you are submitting a bug report and need to include your version number.
You can find your Proclaim version under the Help menu at the top of the main app window by clicking About Proclaim: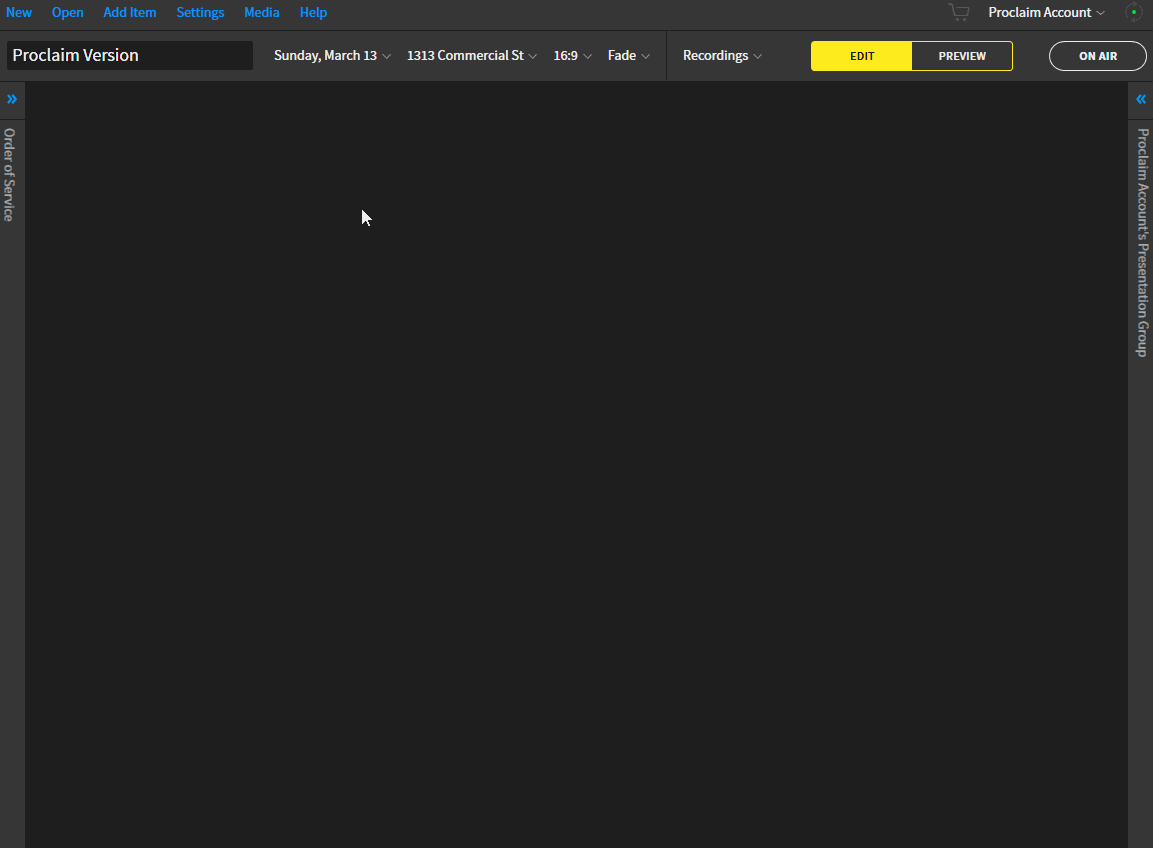 At the top of the new window, next to the Proclaim logo, is your version number. You can see if there is a more recent version of Proclaim available directly above the EULA. Click the link in the app to update Proclaim, or find the most recent version on our website.