The confidence output provides a high contrast, text-only view of the slide content. This output is often used by the worship team, presented on a confidence monitor. The confidence output also supports stage directions to quickly facilitate messages to whomever is presenting. To find out how to configure your confidence monitor and other outputs, click here.
Configuring settings
The confidence output includes additional settings that can be configured under the Settings menu at the top of the screen: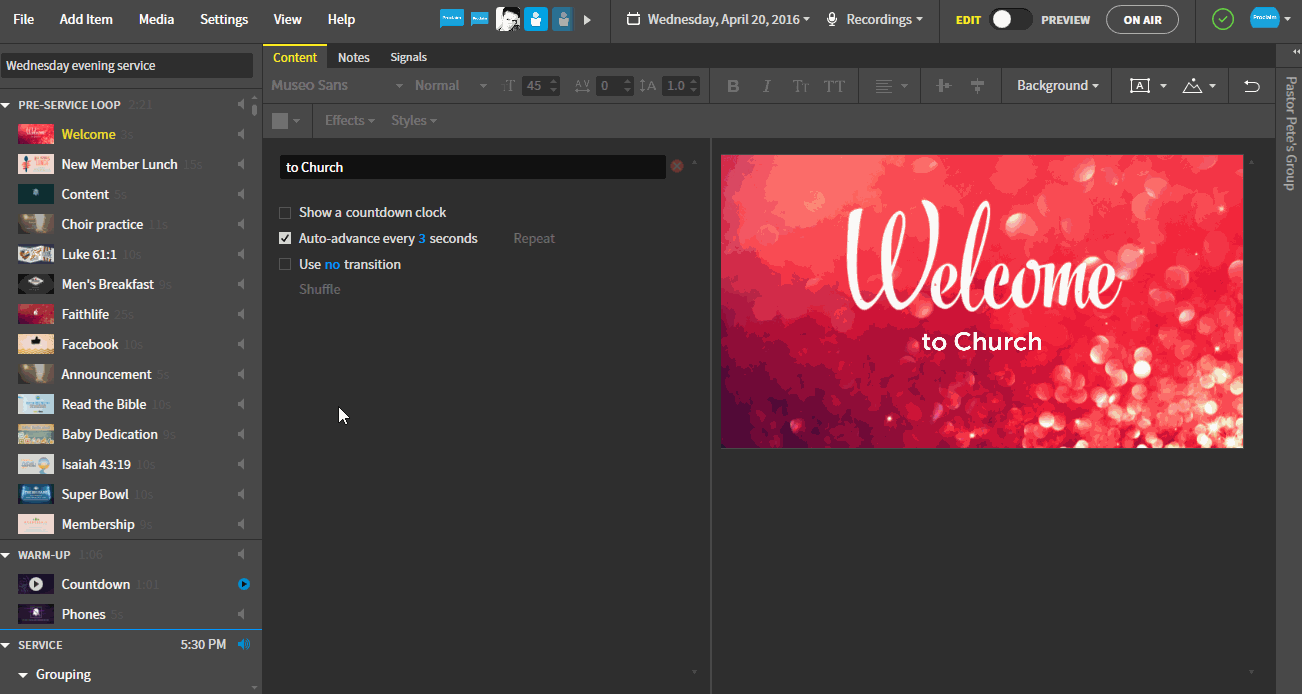 Check or uncheck the boxes to show or hide the information you'd like displayed on the confidence monitor.
Remember: you have to have a confidence output currently selected as one of your displays in order to access these options.
Sending stage directions
Messages can be quickly sent to your speaker to let him or her know important information on the fly. To send a stage direction to the confidence monitor, first enter Preview mode while on air. Navigate to the To Stage button to bring up the dropdown menu. Enter your own custom message, or choose one of the default options.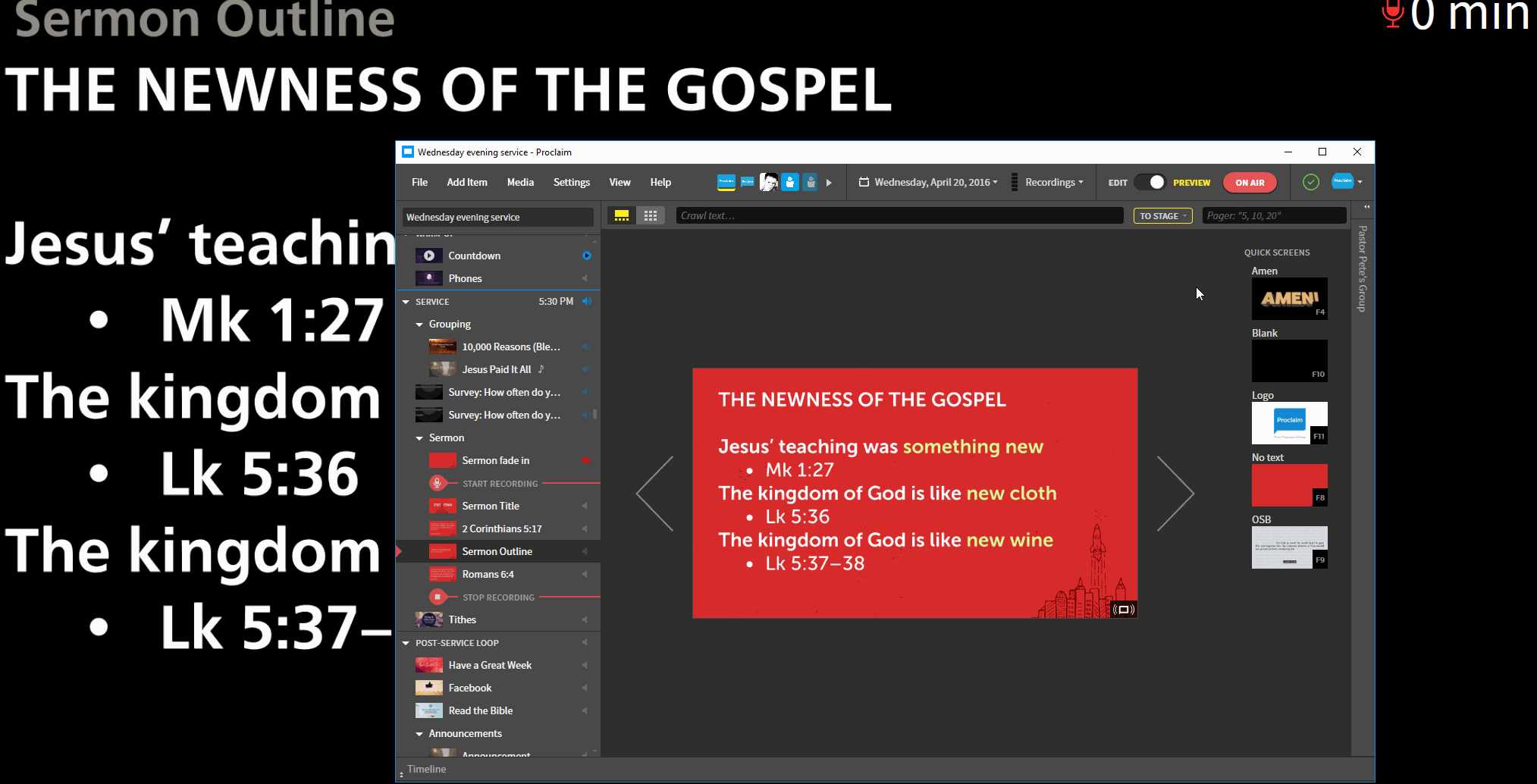 Stage direction cues
Reminders or directions for the team can be entered ahead of time and sent to your speaker or band when the service advances past a specific slide. To set a stage direction cue, select the service item just before you want to show the stage direction and click Add Item, select Cues, and click New Stage Direction (Alternatively, press CTRL + Shift + D, or ⌘CMD + Shift + D on Mac).
In Edit mode, enter the title and details of the stage direction. Check the box Show title on confidence monitor to send the title to the Confidence output. Details are visible on the computer you're presenting from and will not be sent to the Confidence output.
When you progress past a stage direction, the title and details will be shown in Preview mode. If there's more than one stage direction cue in a row, only the one immediately preceding the next non-cue service item will be visible in Preview.
Note: Pre-scripted stage direction cues cannot be updated while On Air. To update the message on the confidence monitor, click on the "To Stage" icon to deselect it, then re-select and send a custom message.