Want to call out specific words or phrases for your audience?
Emphasis Text can be useful when presenting a call and response reading, allowing you to distinguish the intended reader by styling the lines differently. It can be applied to the main text fields of Content, Announcement, and Bible service items.
Select the text you want to differentiate and use the Emphasis Text button to apply the emphasis style. Note that you can select from a palette of contrasting colors. Each service item is limited to a single emphasis text style. 

If there are specific words or phrases you want to point out, you can use Emphasis Text to do so: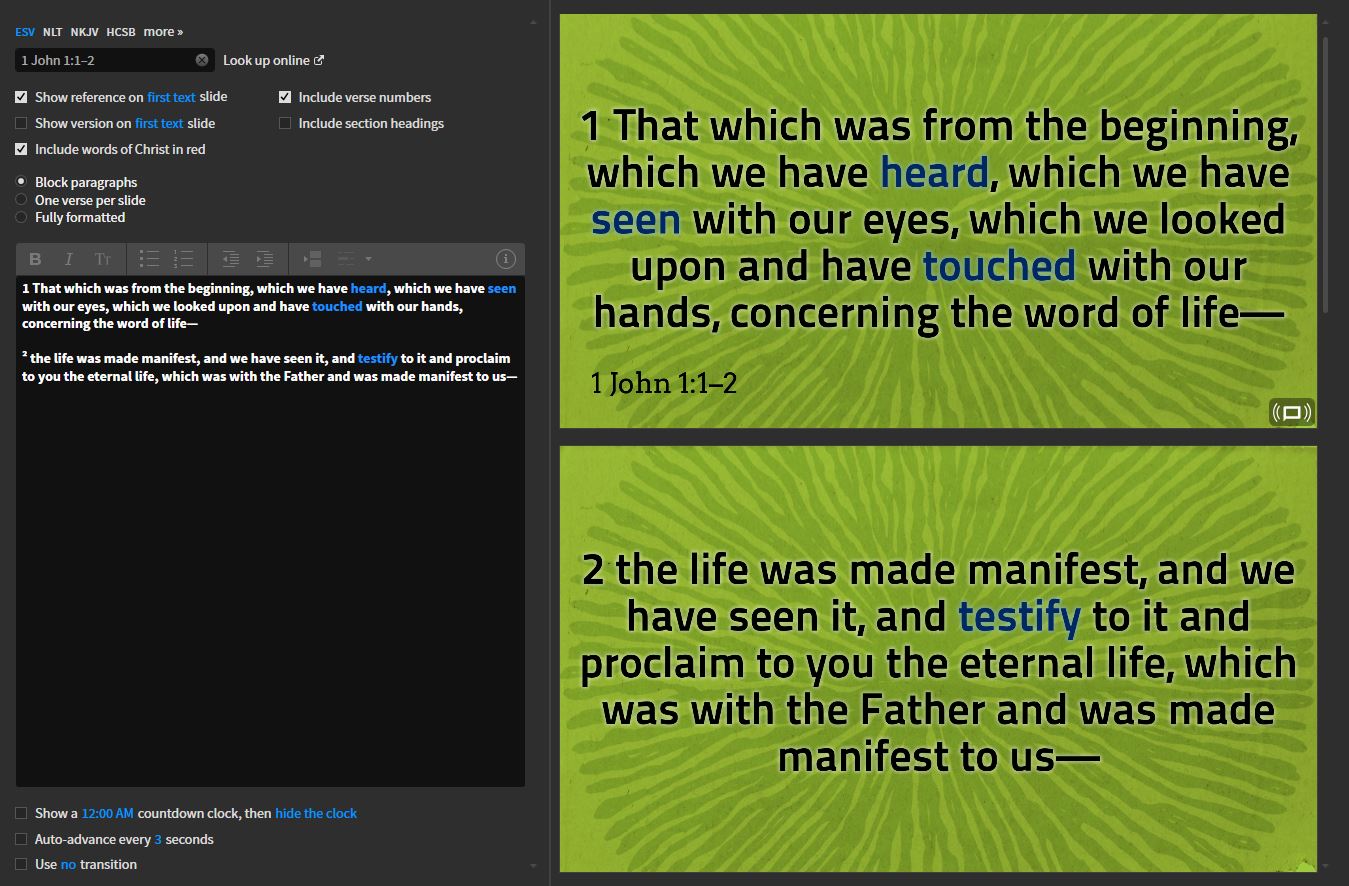 Is your congregation bilingual? You can use emphasis text to display song lyrics or scripture in different font colors.
Note: emphasis text is not currently supported for song service items, but is planned to be released in a future update.
Did you know that you can use emphasis text in conjunction with underline reveal? Find out how here.