You can fade in additional lines of text on any Bible or content service item. Fading in text is especially useful for bulleted or numbered lists to make your message more powerful to your audience.
To use text fading, prefix each line you would like to have revealed with the ++ string. The text fade will use your presentation's current transition effect.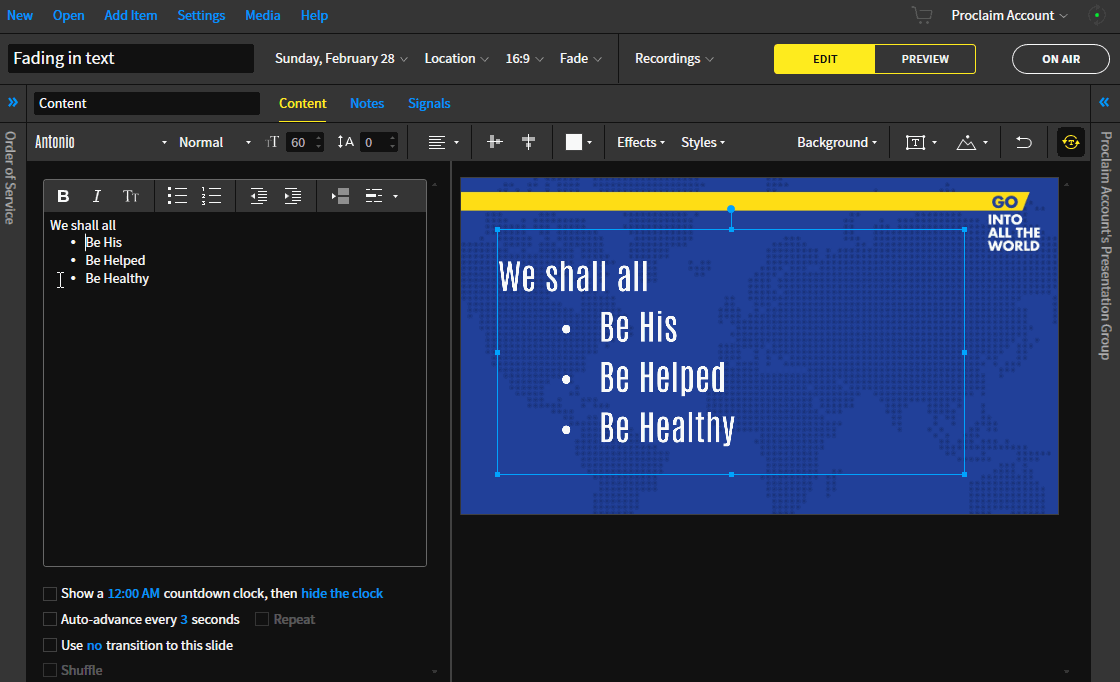 Click here to learn more about what you can do to create effective sermon slides from the Proclaim Blog.