Proclaim makes it easy to insert videos from popular online sources such as YouTube or Vimeo. Get started by adding a Web Page service item to your presentation. Paste the URL of your video into Proclaim and it's already laid out on the slide for you in any aspect ratio.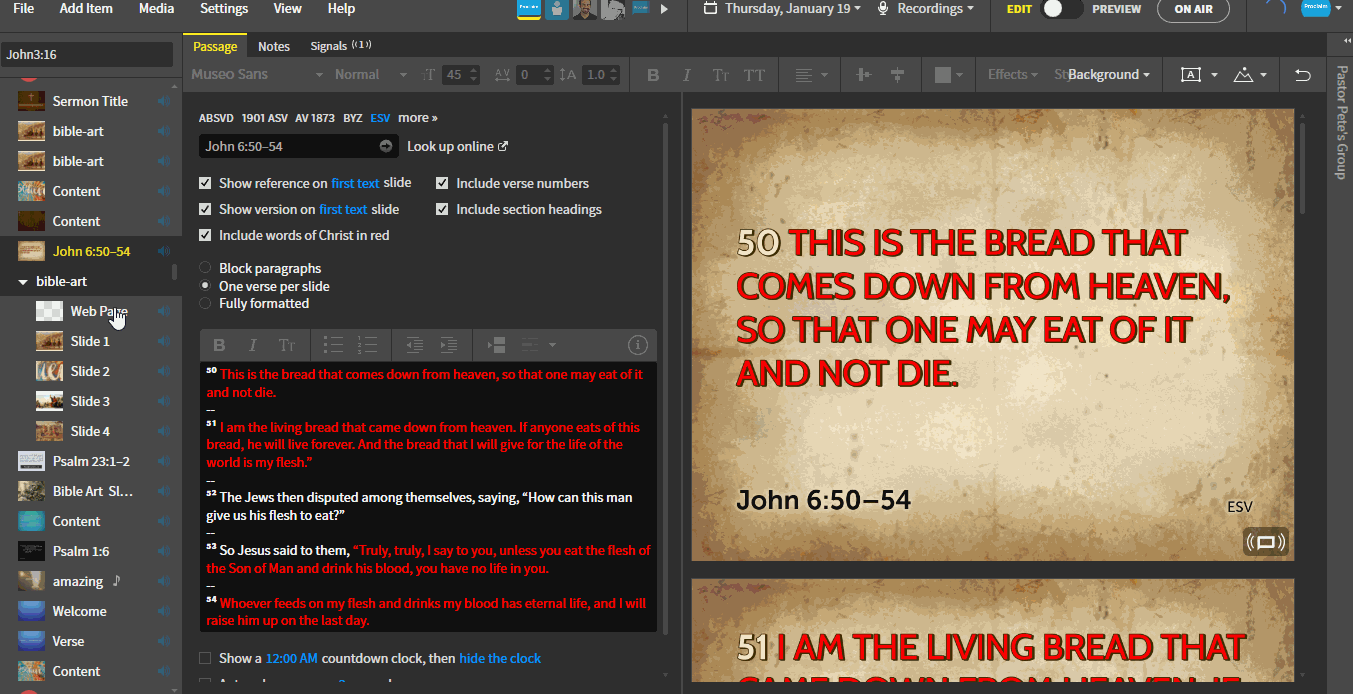 Want to change the start time of the video or other parameters? A full list of parameters can be found here. 
Note: For youtube videos, it is important that you use the full URL; shortened URL's (such as https://youtu.be/pbuB2RFm_k0) will not be formatted correctly and will cause issues. To get the full youtube video URL, find the video via searching on youtube.com, view the youtube video, and copy the URL in your browser's address bar. If you have a shortened URL, follow the shortened URL you have to open the youtube video's page and then copy the correct URL from your browser's address bar.
Vimeo
We do not automatically format Vimeo URL's for a fullscreen embedded view. If you would like to embed a Vimeo video fullscreen, use the following URL as a reference (replace 148860999 with your video ID):
https://player.vimeo.com/video/148860999
Some videos may not have the formats available to play in Proclaim. If you have trouble, try downloading the video. You'll then be able to add it to your presentation. 
Having a problem adding your video?
Make sure the most recent version of Adobe Flash is installed on your computer by following these directions.