Did you accidentally delete your presentation? Don't worry! There is a quick and easy way to restore deleted presentations using your web browser.
To restore a recently deleted presentation, follow these simple steps: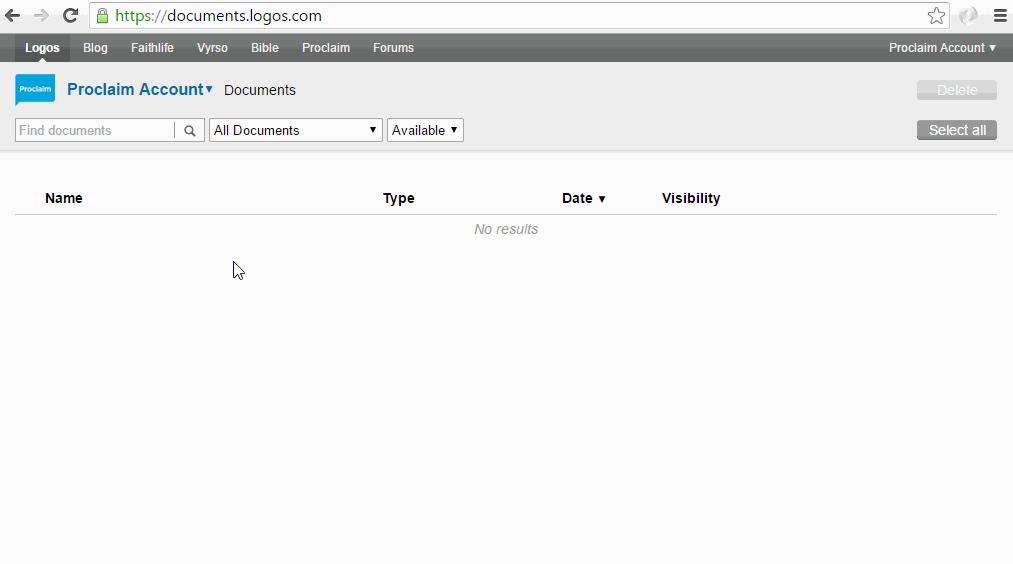 Go to documents.logos.com. You will need to sign in.
Click on your username and choose your Proclaim group that contains the presentation you would like to restore.
Switch from Available documents to Deleted documents with the dropdown menu shown.
Find the presentation you wish to restore, hover your cursor over it, and click the Undelete button.
At this point, the presentation will be restored and will show up within the list of presentations in Proclaim.