Import from PowerPoint automatically converts your PowerPoint presentation to images and adds them to the current Proclaim presentation.
At the bottom of the Add Item menu, select Import from PowerPoint... Locate the PowerPoint presentation you wish to convert on your computer and select it. Your presentation will be imported as an image slideshow service item.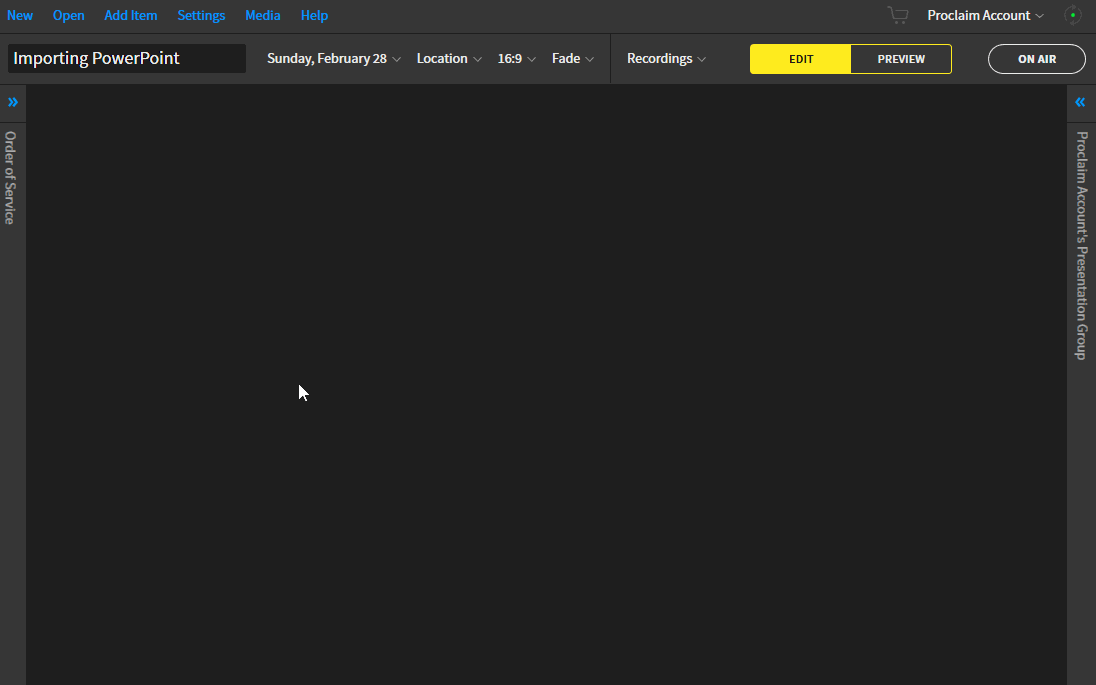 Your may choose either to have your PowerPoint presentation imported as images in Proclaim, or to transfer control to PowerPoint. Like other media you upload, you may choose to upload the PowerPoint images to your group, or to keep them a local file on a particular machine.
Transferring control to PowerPoint is a Windows only feature that will maintain your customized slide transitions and formatting. If you choose Transfer control to PowerPoint PowerPoint must be installed on the presentation machine. In addition, the file will be uploaded local only, so make sure that you are importing your PowerPoint on your presentation computer.
Note: PowerPoint is not required to be installed when selecting the Convert to images option.
Having trouble importing your presentation? Click here for solutions.
Interested in making the switch from PowerPoint?
Visit our blog to learn more about the advantages of using Proclaim over PowerPoint for your worship service.