Proclaim allows you to set a slide transition on a slide-by-slide basis or a default transition for all of your slides. Navigate to the transition dropdown menu at the top of your screen. Here you will find a list of the available transitions. Selecting an element off of this list will set the default slide transition for your entire presentation.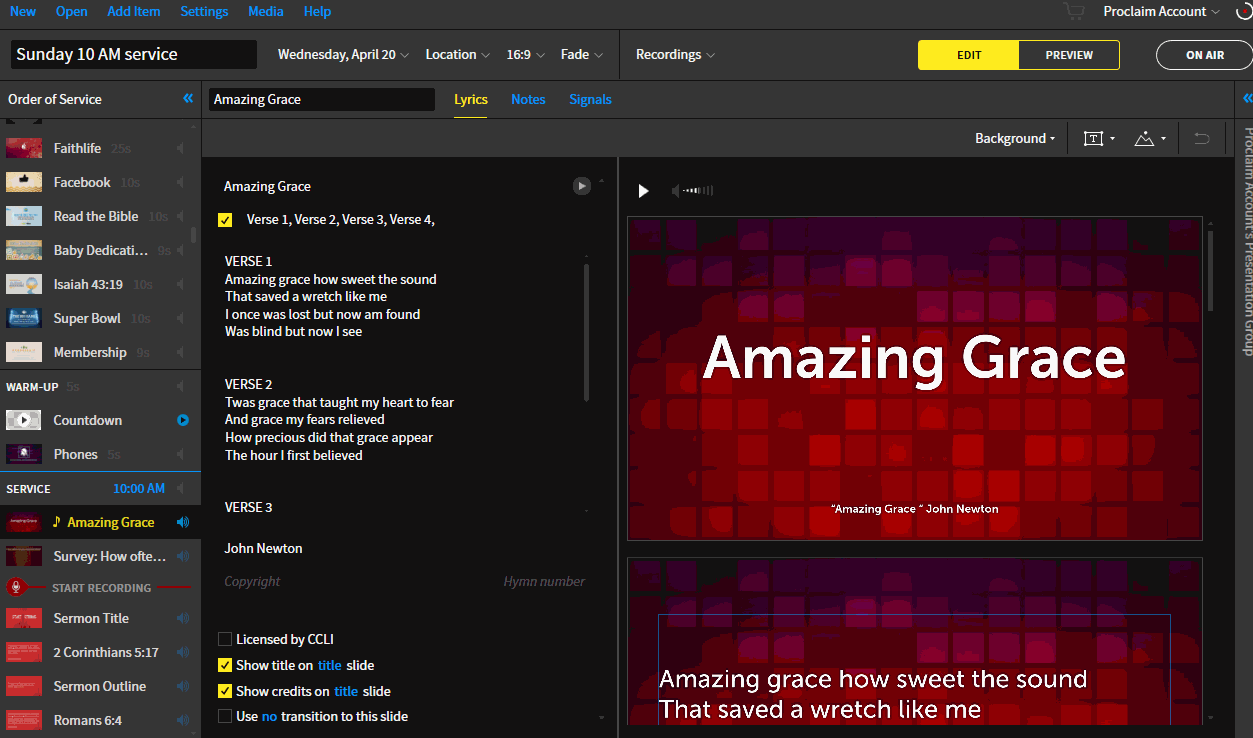 If you wish to set a slide transition for a single service item, you can do so by navigating to that service item in your order of service. At the bottom of the screen there is a checkbox that, when checked, will allow for a custom transition on that particular set of slides.
Did you know? You can also customize your slide transition times. Click here to find out how.