To add audio to your service, navigate to the Order of Service on the left side of the app. Click on the speaker icon next to the service item on which you desire audio. If you have previously uploaded audio to Proclaim, select Browse audio. If this is your first time working with audio in Proclaim then select Import... to proceed.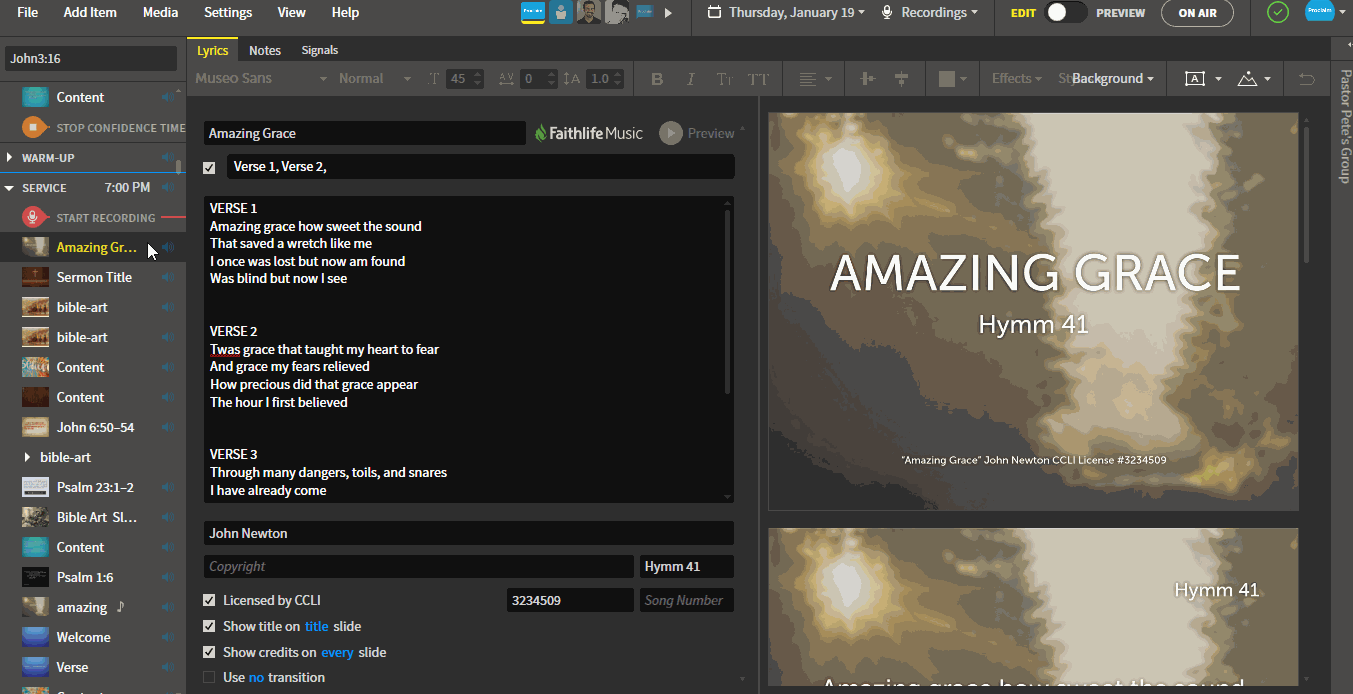 Select files from your computer or Proclaim library. If you are adding a new audio file, enter any information or tags you want to identify the audio file.
Note: Proclaim supports .mp3 and .m4a audio file formats.
Once you select your audio file, click the bright blue audio symbol next to the service item again to make any edits. Add more songs to build a playlist, delete a song from the playlist, or change the Continue/Repeat setting.
Did you know? You can add audio to an entire service section? Click the speaker icon next to the service section to add songs for a whole section.