Proclaim is a collaborative application, so you'll want to make sure you invite anyone that will be contributing to your presentations.
Remember: you can invite as many group members as you want to a Faithlife group at no extra cost!
Inviting Members Through Proclaim
To invite another member, click on your user menu in the upper right corner in Proclaim.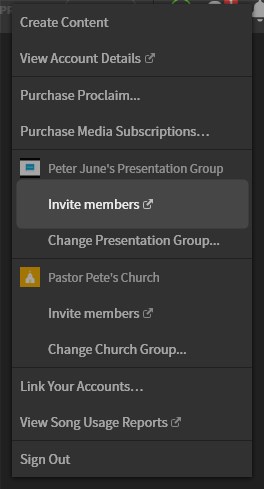 Click Invite Members to bring up your web browser, where you can find the people you want to invite via their current group, name, or e-mail address.
Invite anyone who needs to edit a presentation and start building beautiful presentations today!
Inviting Group Members Through Faithlife.com
To invite a group member from your web browser, first navigate to faithlife.com and sign in with the same username and password you use for Proclaim. Select your presentation group from the list on the left side of the screen.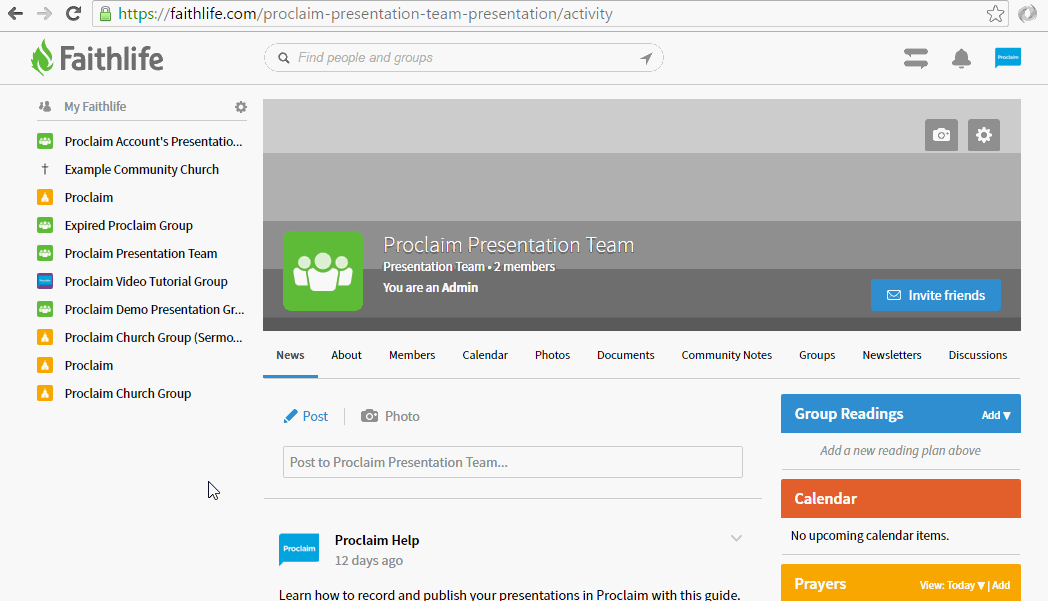 Click the blue Invite friends button, and enter the email addresses of everyone you wish to invite.