Yes, you can set default media to use the same media for each song, announcement, or new item you add to your presentation.
To set default media, go to Settings > Default media: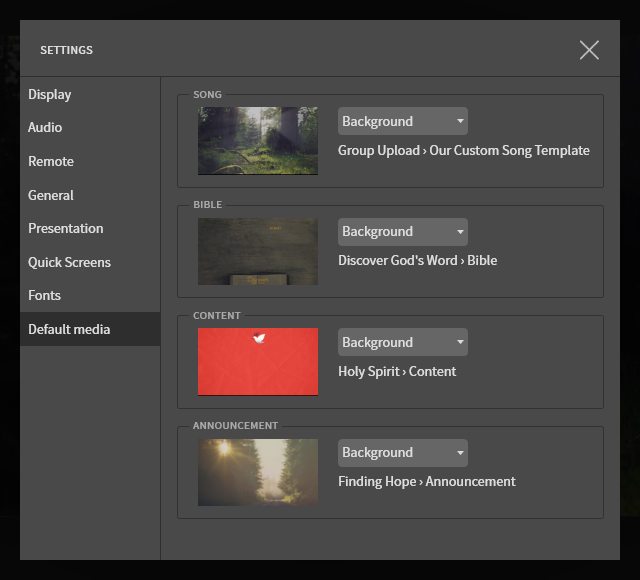 Choose the item type for which you want to set a default, click Background, then choose either to import an image from your computer or browse media. You can find custom Smart Media templates in Group Uploads.
When you find the media you want to use, click Apply to current item. The media you selected will become the default media for that item type.
Note: If you don't have default media set for an item of a particular type, the default media is a plain black slide with white text.