You may need to change your presentation's aspect ratio to match your projector or screen. Proclaim's default aspect ratio is 4:3, but there's a 16:9 option as well.
You can set your default aspect ratio in the Settings > Presentation menu.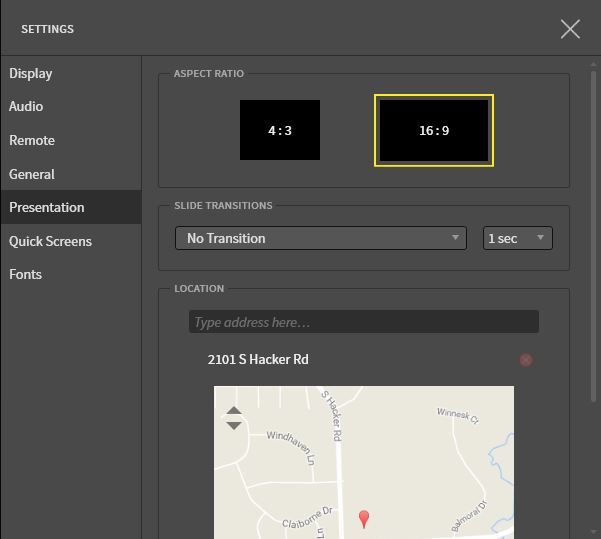 We currently only have these two options, but we hope to support more in the future.

Note: If you're having trouble with distorted images, you may want to resize your image.